Affordable temporary living in Dortmund
PRIVATE BATHROOM • FULLY EQUIPPED COOKING FACILITIES • WEEKLY CLEANING
Rent temporary, affordable accommodation in Dortmund – for one night or several weeks.
Including complete furnishing – ideal as an apartment or fitter's room, for families, fair visitors, commuters, fitters, fair organisers, stadium visitors and many more. suitable.
min. 1 week – shorter time periods on request
NEW: with free Wi-Fi
From 9.50 * Euro
whole apartments: per person, per day
for longer-term group occupancy

Your affordable accommodation in Dortmund
Rent furnished apartments for 1 to 8 people flexibly. Best locations in Dortmund city centre, as well as Dortmund Nord & West.
Cable TV
Kitchen with oven, electric kettle, toaster and coffee machine
Bed linen is provided
The comfortably furnished lounge areas offer you an ideal opportunity to unwind and recharge after work.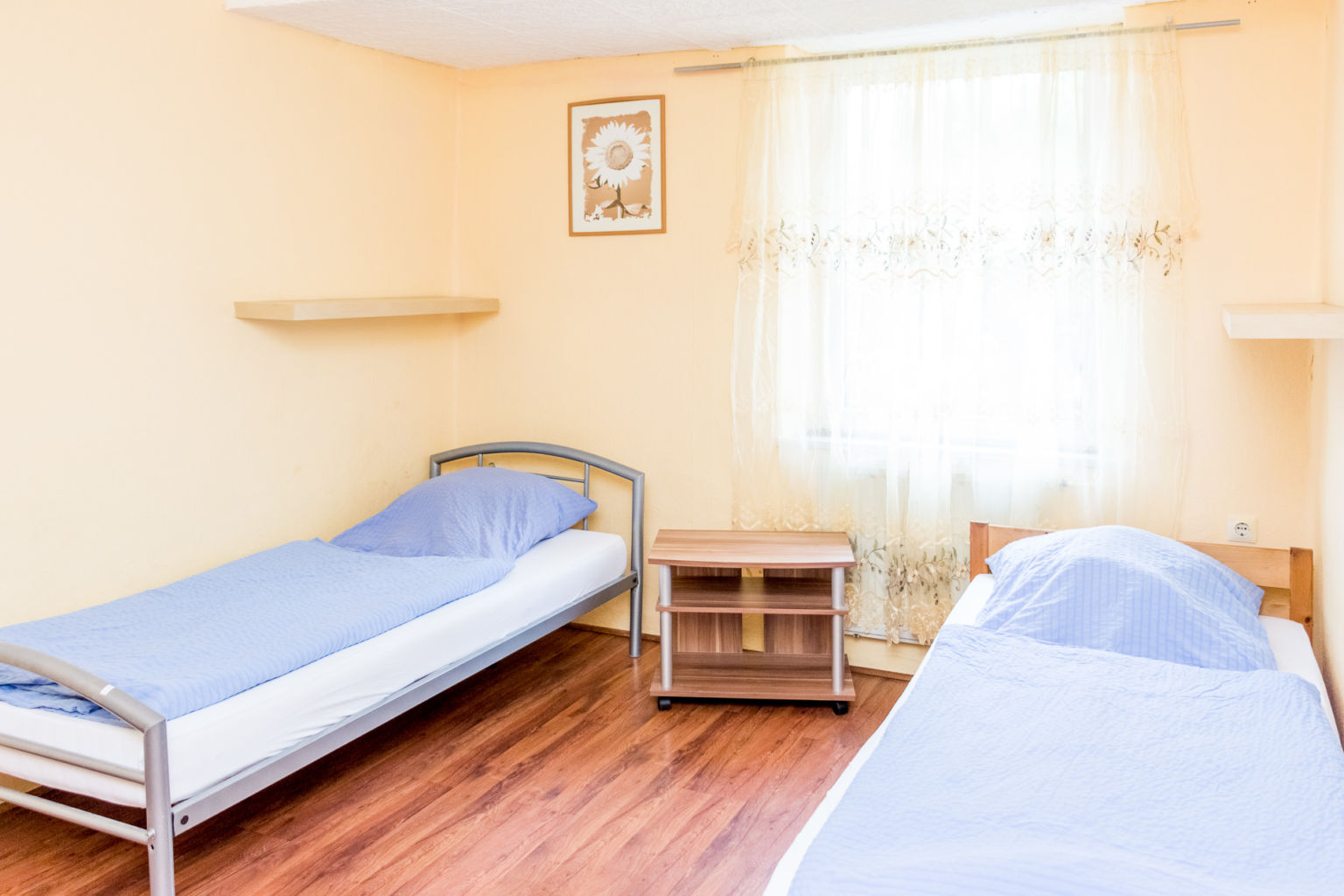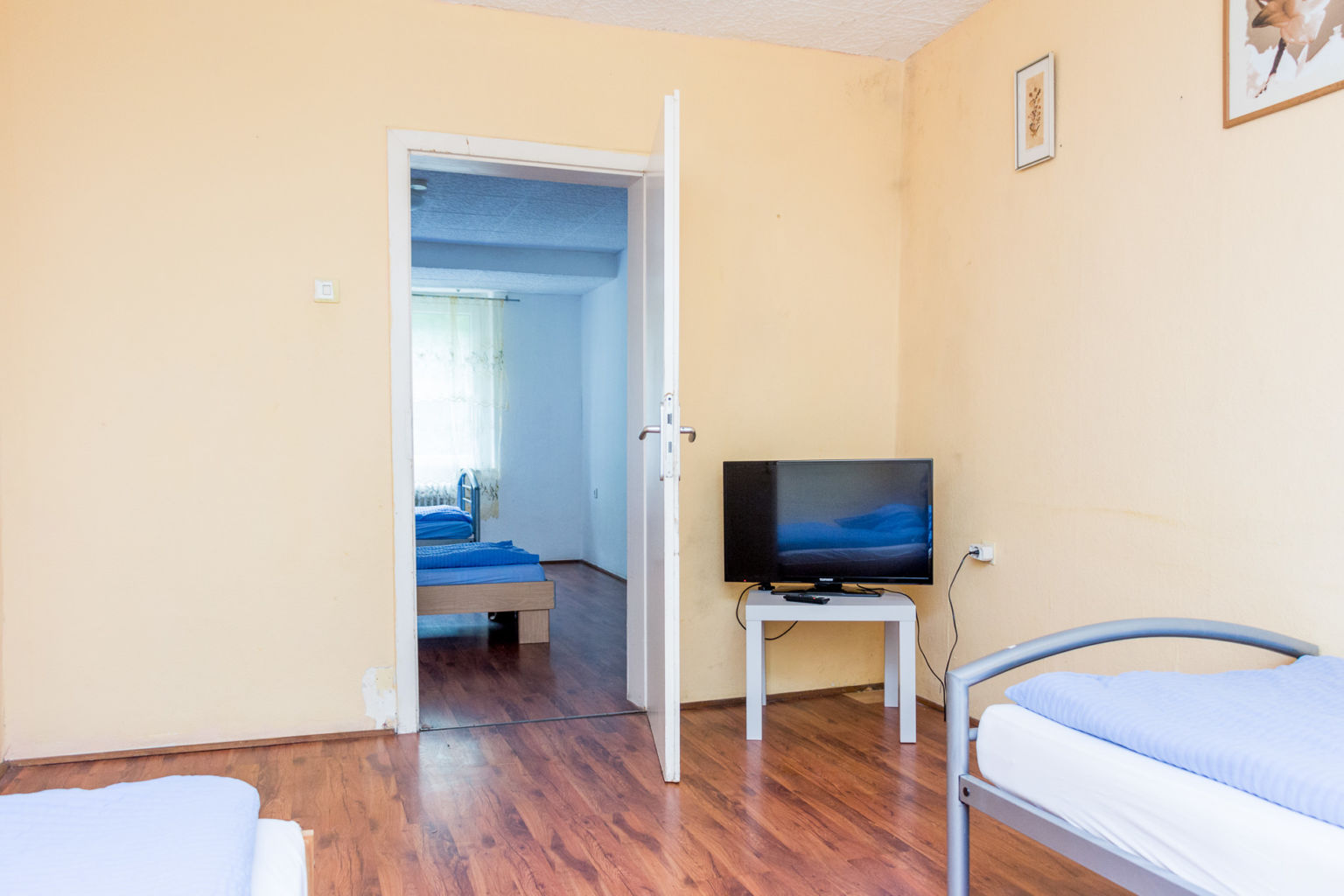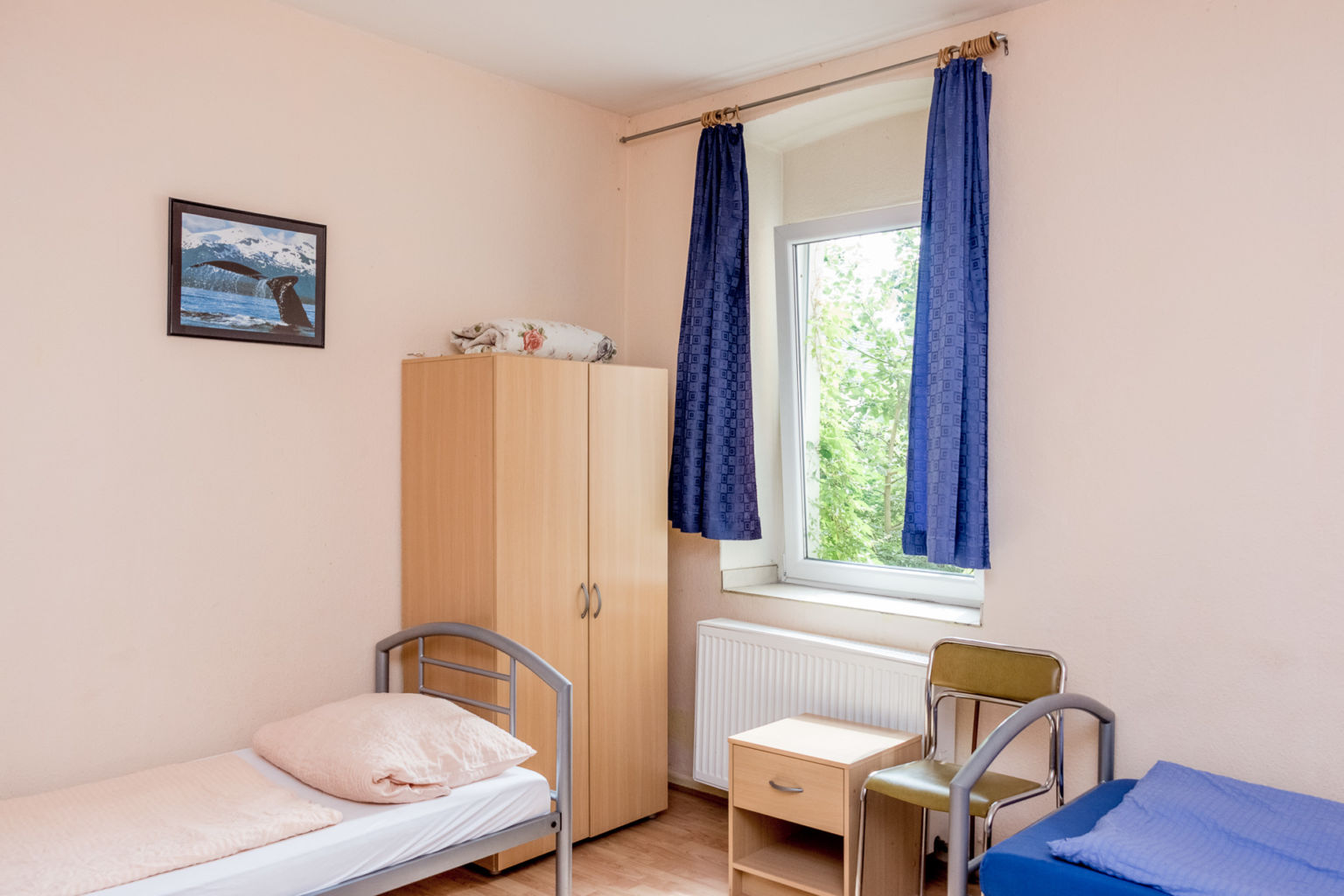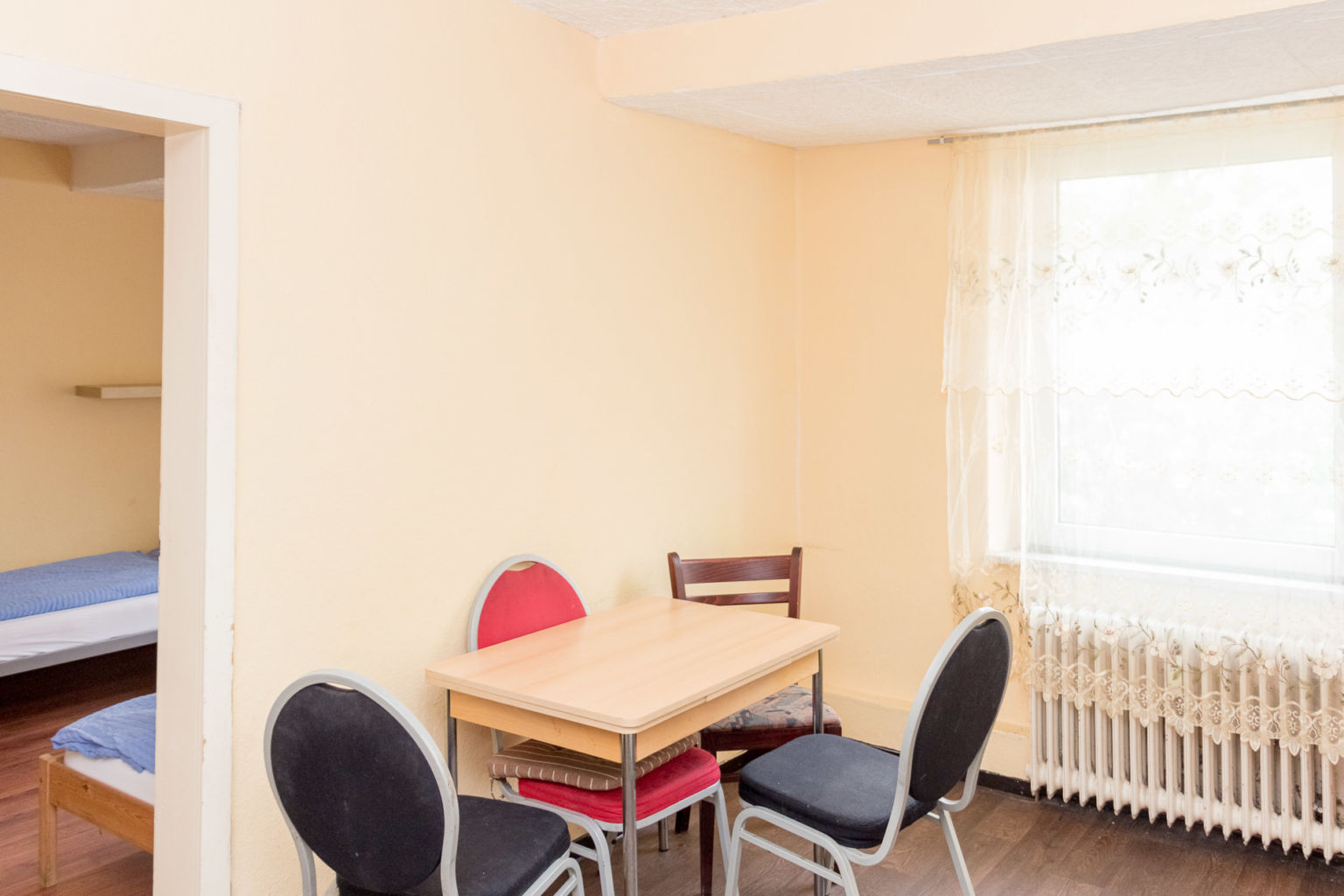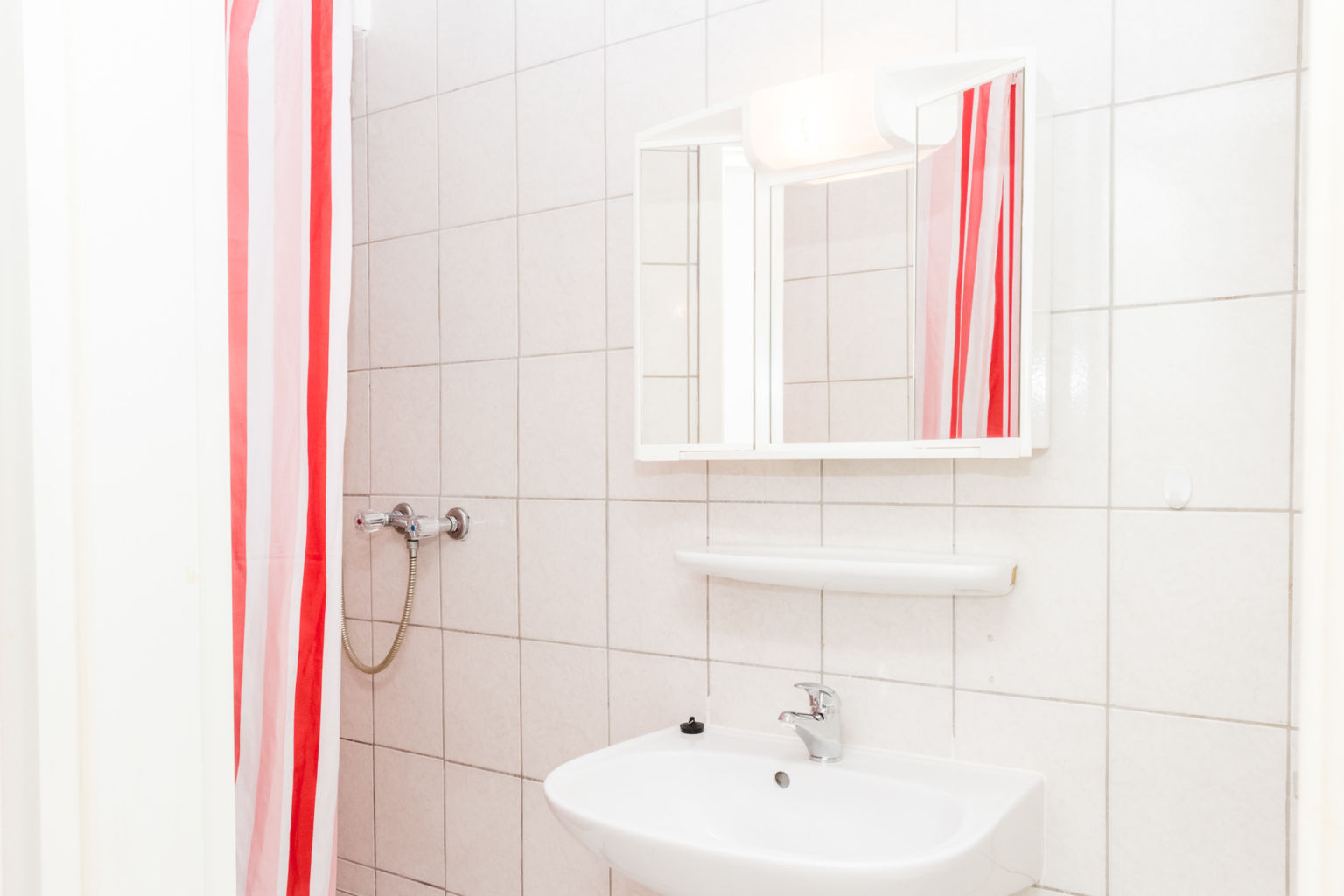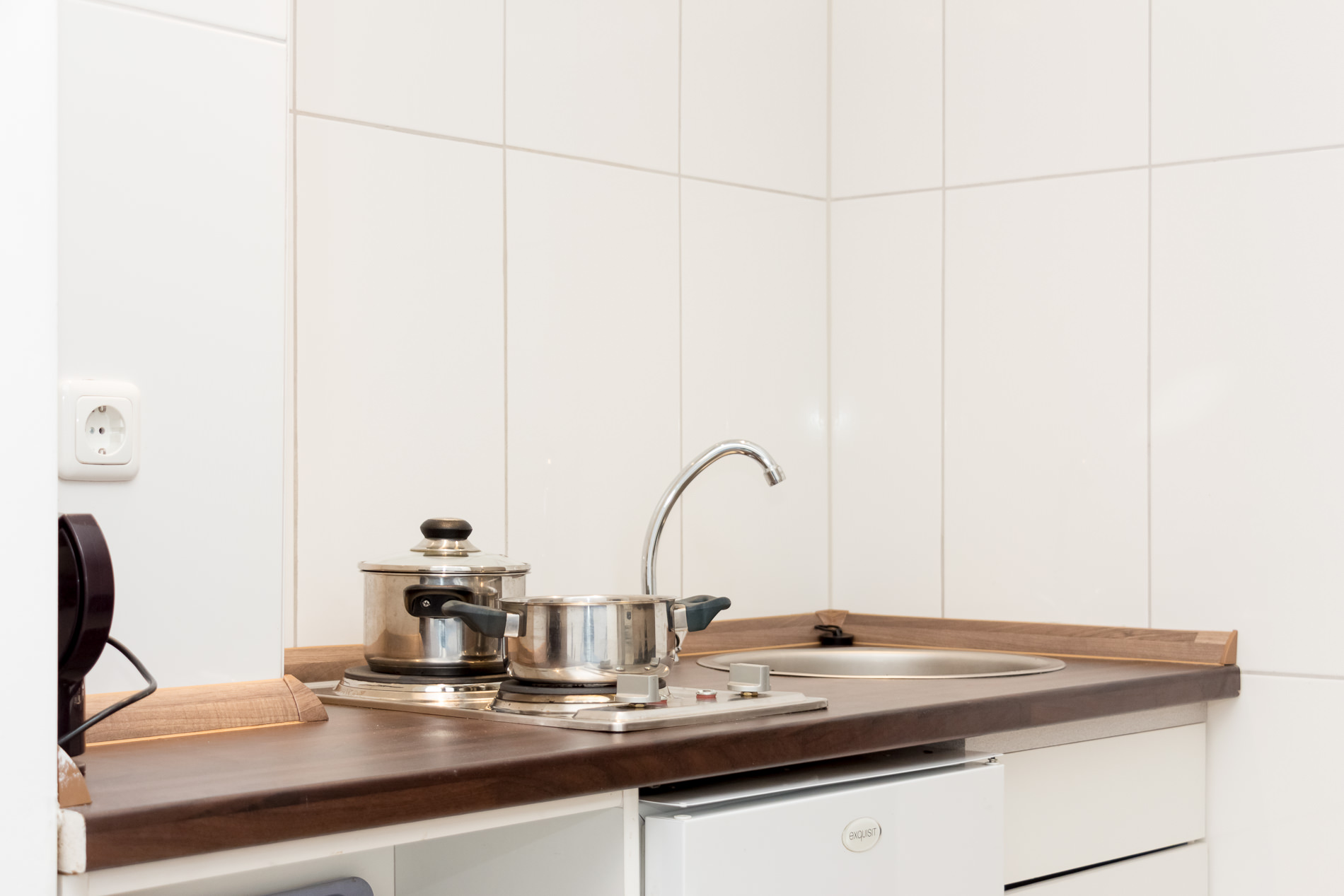 Fully equipped kitchen, bed linen & weekly cleaning included
The kitchens are equipped with all household items such as cutlery, dishes, pans, pots, glasses and electrical appliances (coffee maker, refrigerator, cooking facilities and partly microwave).
Parking spaces are usually extensively available. Our apartments are cleaned weekly. Bed linen are changed every 14 days.
Our furnished rooms & temporary apartments in Dortmund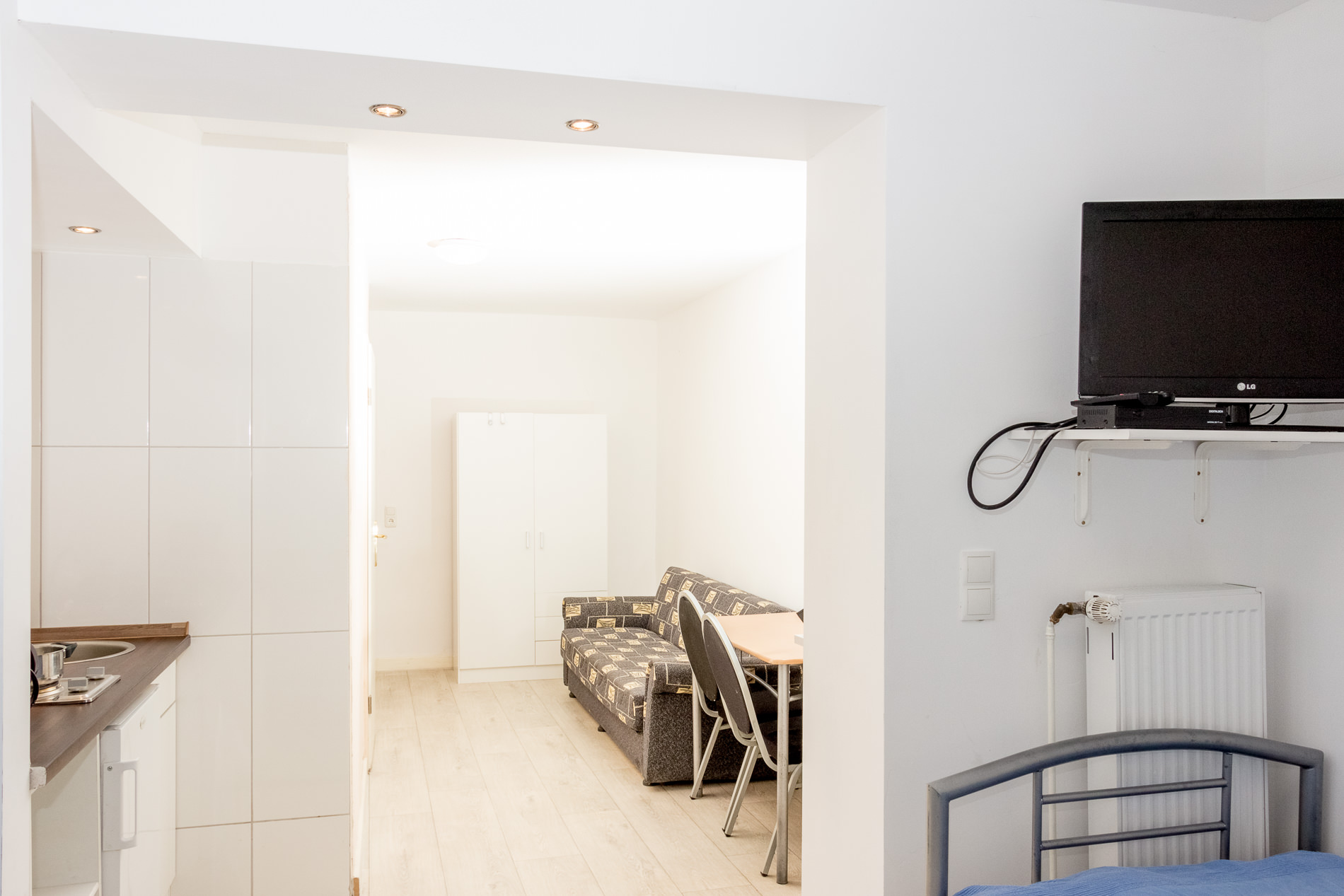 Furnished apartments for 1 to 8 people. Direct city centre location: Dortmund Central Station in 5 min distance. within walking distance. Westfalenhallen and stadium in 8 min. can be reached by subway. learn more»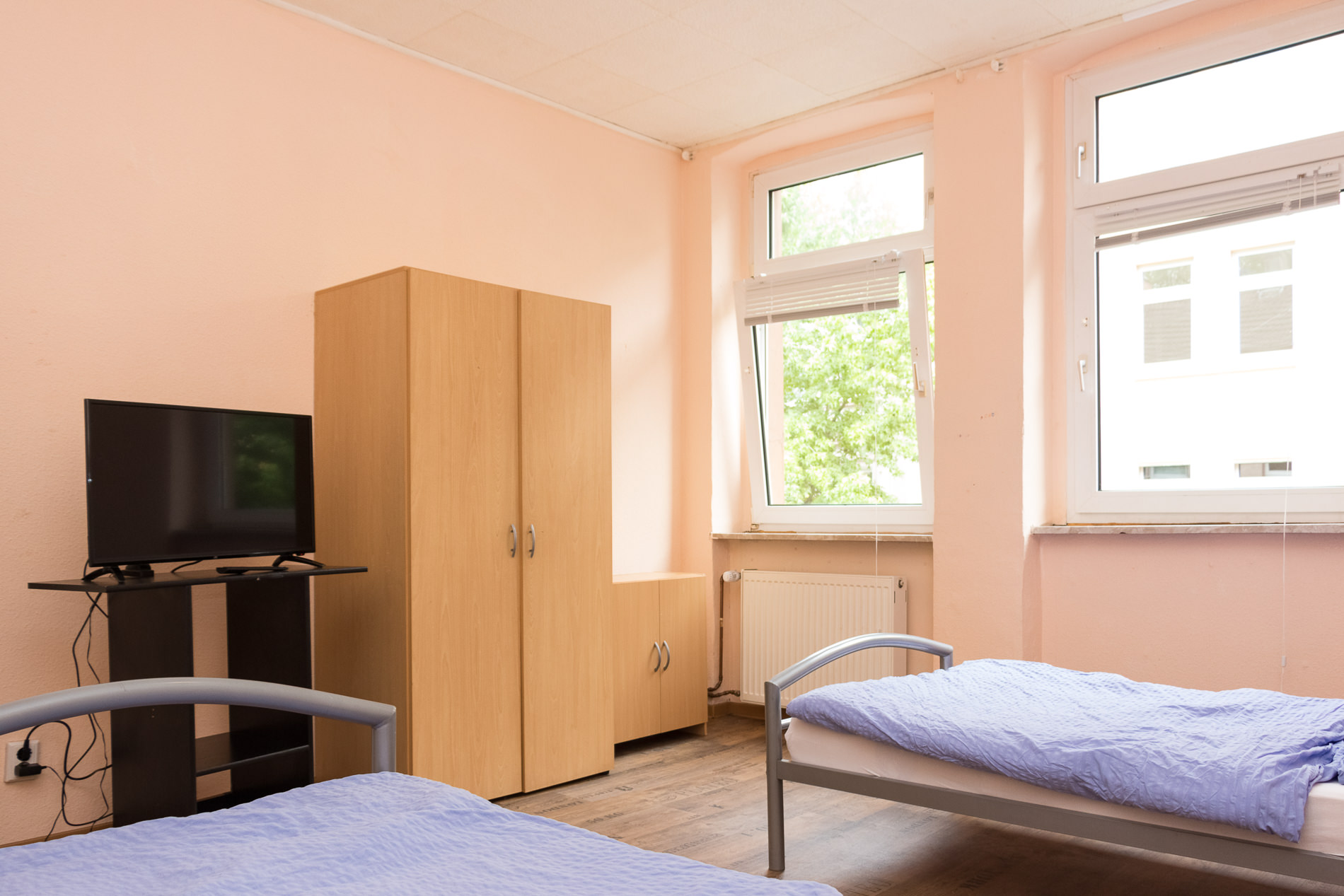 Furnished apartments for 1 to 8 pers. In close proximity to Borsigplatz (quiet side street). 10 min. by bus to Dortmund's central railway station. – 17 min. Travel time by metro to the Westfalenhallen.
learn more»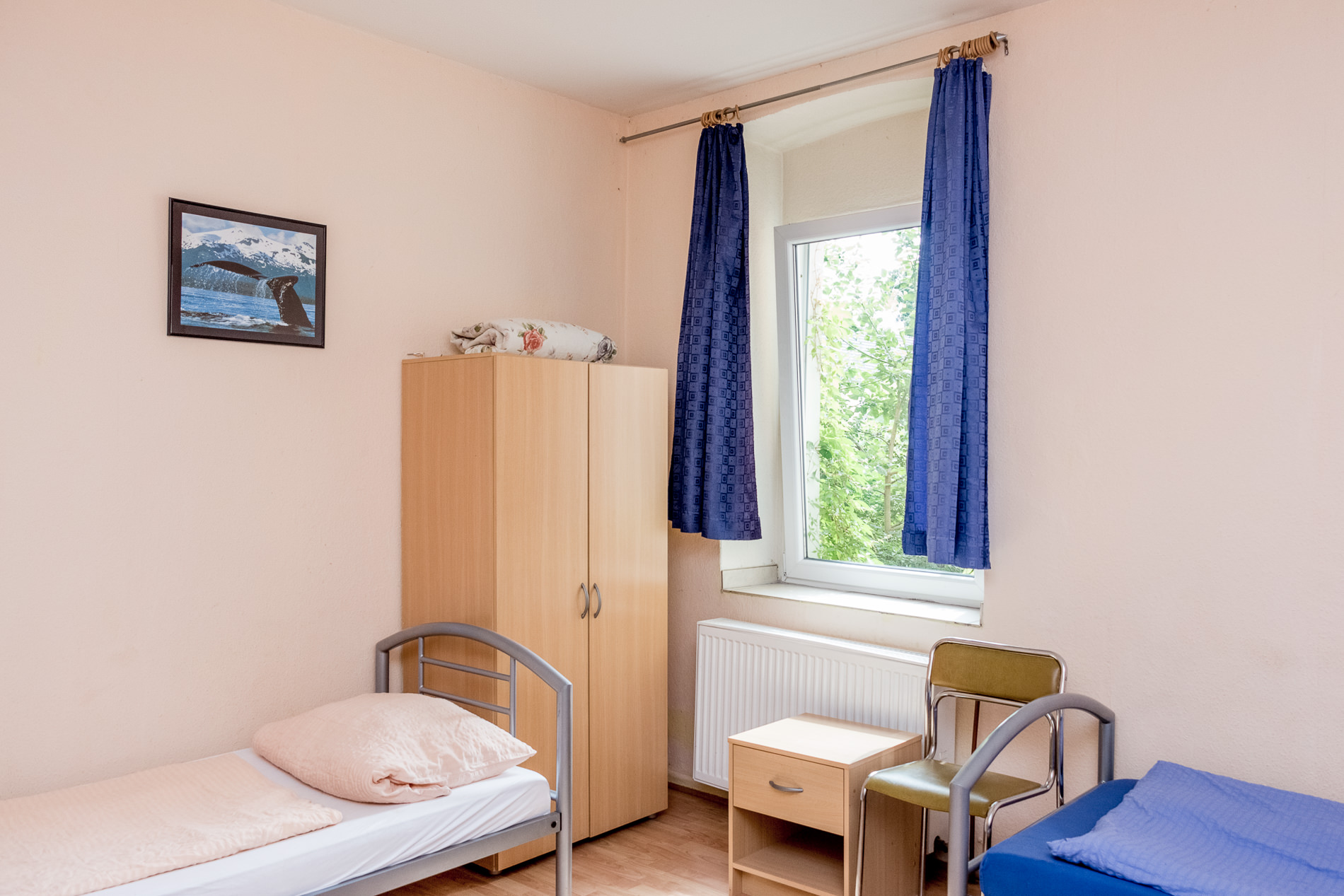 Furnished apartments for 1 – 8 people in Dortmund Huckarde. 14 min. by subway. to Dortmund's central railway station. · 28 min. To the Westfalenhallen · about 23 minutes by car. to Lünen. learn more»
Location of furnished apartments in Dortmund
Inquire now for a furnished apartment in Dortmund
on your preferred date
Accommodation in Dortmund for 1 to 8 people
Particularly well suited as:
Fitter room for fitters, craftsmen, stage workers, etc.,
Apartment for families (holidays) as well as for commuters, trade fair organisers and
fair visitors and as an apartment for students, commuters and much more. …
Rent our furnished rooms with kitchen and bathroom in Dortmund for up to 8 people. For one night, several weeks or months. The longer you stay, the cheaper it gets!
learn more»
Rent fully furnished fitter apartments for your fitters with a fully equipped kitchen, bathroom and beds for up to 8 people. learn more»
As a holiday home or for commuters and students looking for affordable accommodation in Dortmund at short notice. Also suitable for bridging until you have found a permanent apartment.
learn more»
CASPER live at Juicy Beats 2012 at Westfalenpark Dortmund

Inquire now for a furnished apartment in Dortmund
on your preferred date