Rent
affordable fitter's rooms
in Dortmund
Equipment of our fitter's rooms and fitter's apartments in Dortmund
We offer you fully furnished apartments in 3 different locations.
Dortmund city centre
Dortmund Nord (near Borsigplatz) and
Dortmund West (Huckarde).
Ideal for fitters or craftsmen (fiter's rooms/apartments), fair visitors, fexhibition builders, fair exhibitors (fair room), commuters and anyone who wants to temporarily rent a furnished apartment in Dortmund.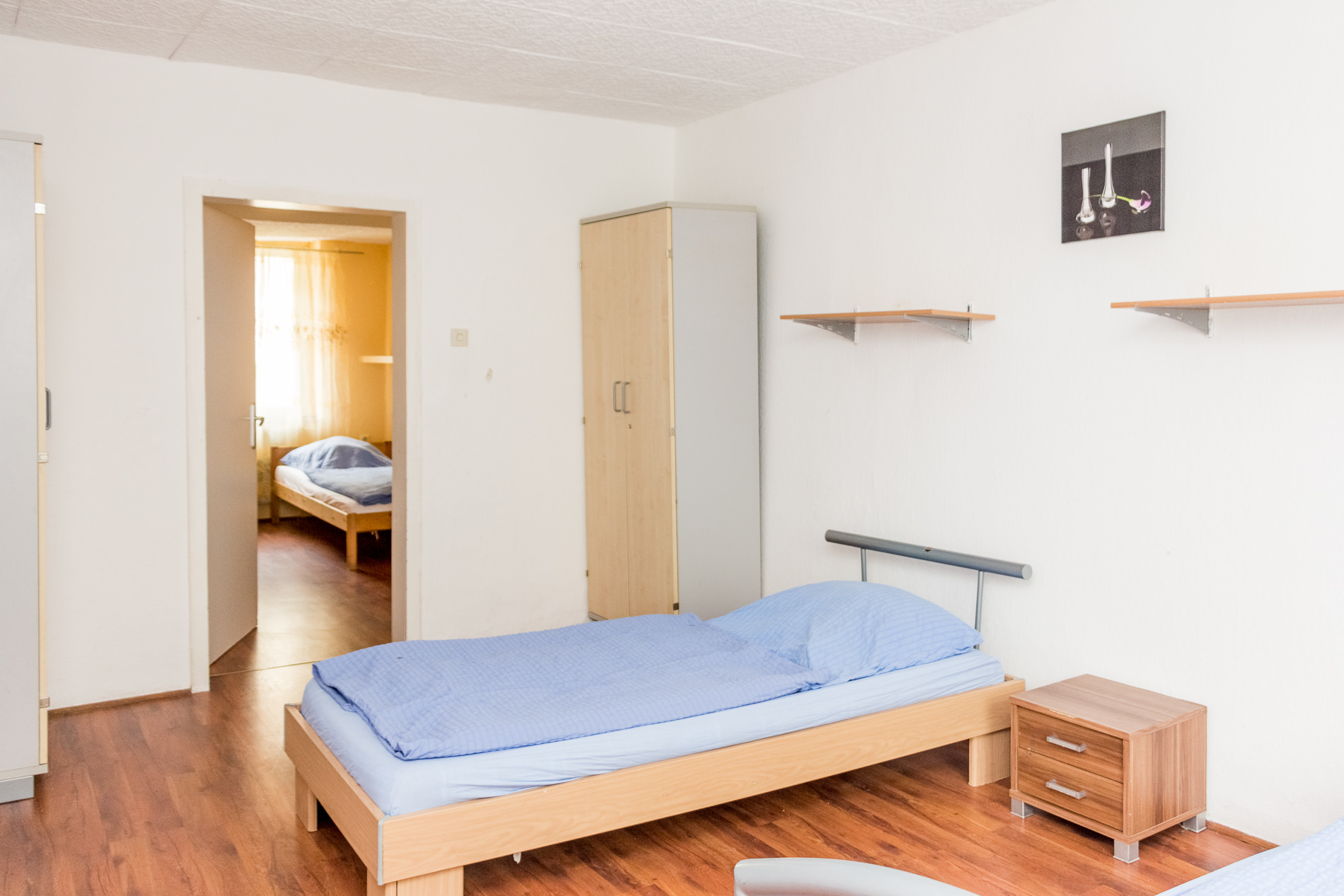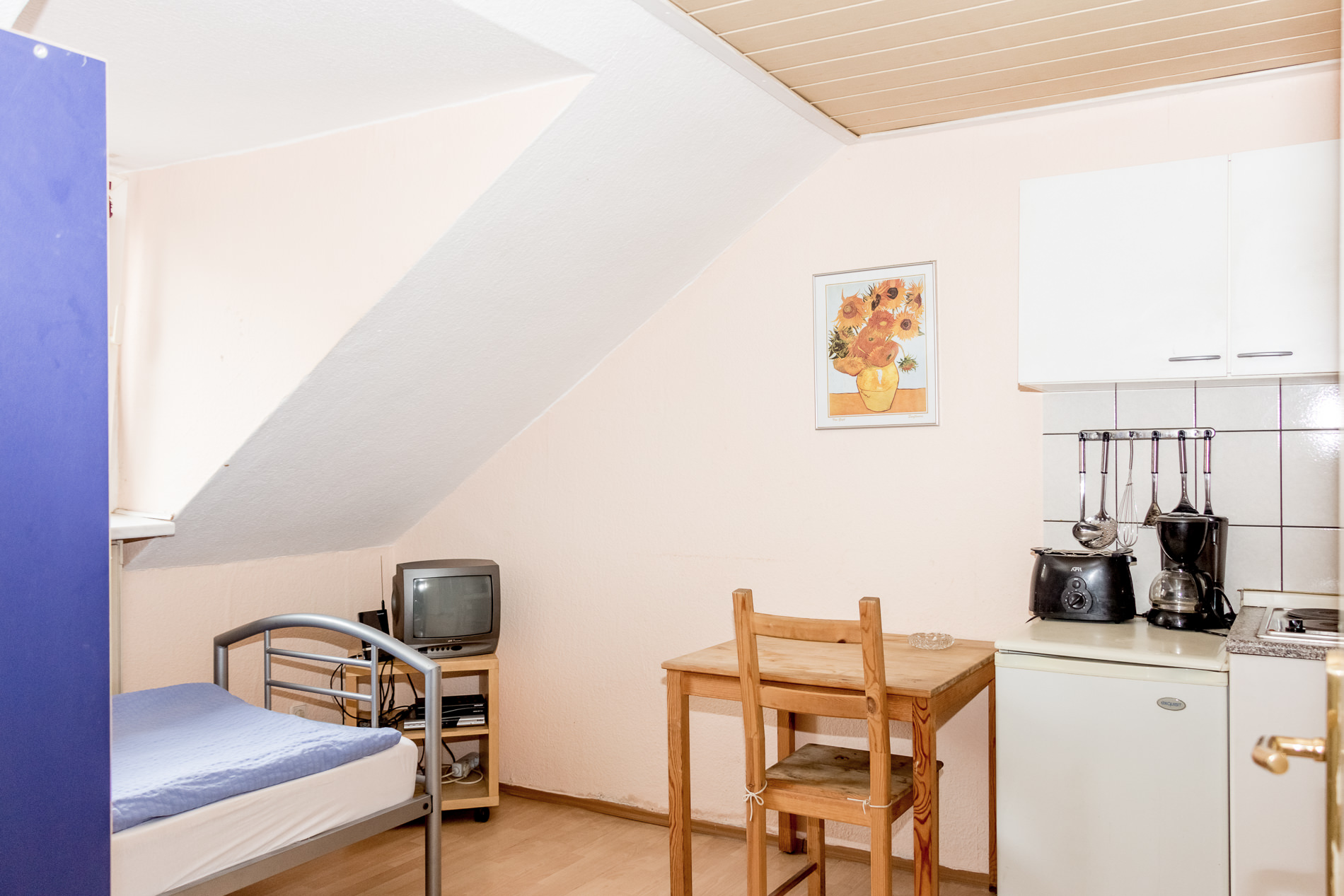 Furnishing of our fitter's rooms in Dortmund
Our furnished fitter's rooms in Dortmund are fully furnished with kitchen, bathroom, WC, cable TV and partially a lounge and washing machine.
Our furnished apartments accommodate 1 to 8 people. Depending on the number of rooms, the apartments' sizes vary from approx 20 to 100 square meter. You will achieve the cheapest price with 6 to 8 fitters over a longer time period.
On your arrival you will recieve your house and apartment keys and are thus independent time-wise.
Service for you in our fitter's rooms
We partially offer you free WIFI in our apartments, please inquire us about this. Additionally, there are free WIFI spotsin the surrounding cafés, as well as offered by Freifunk.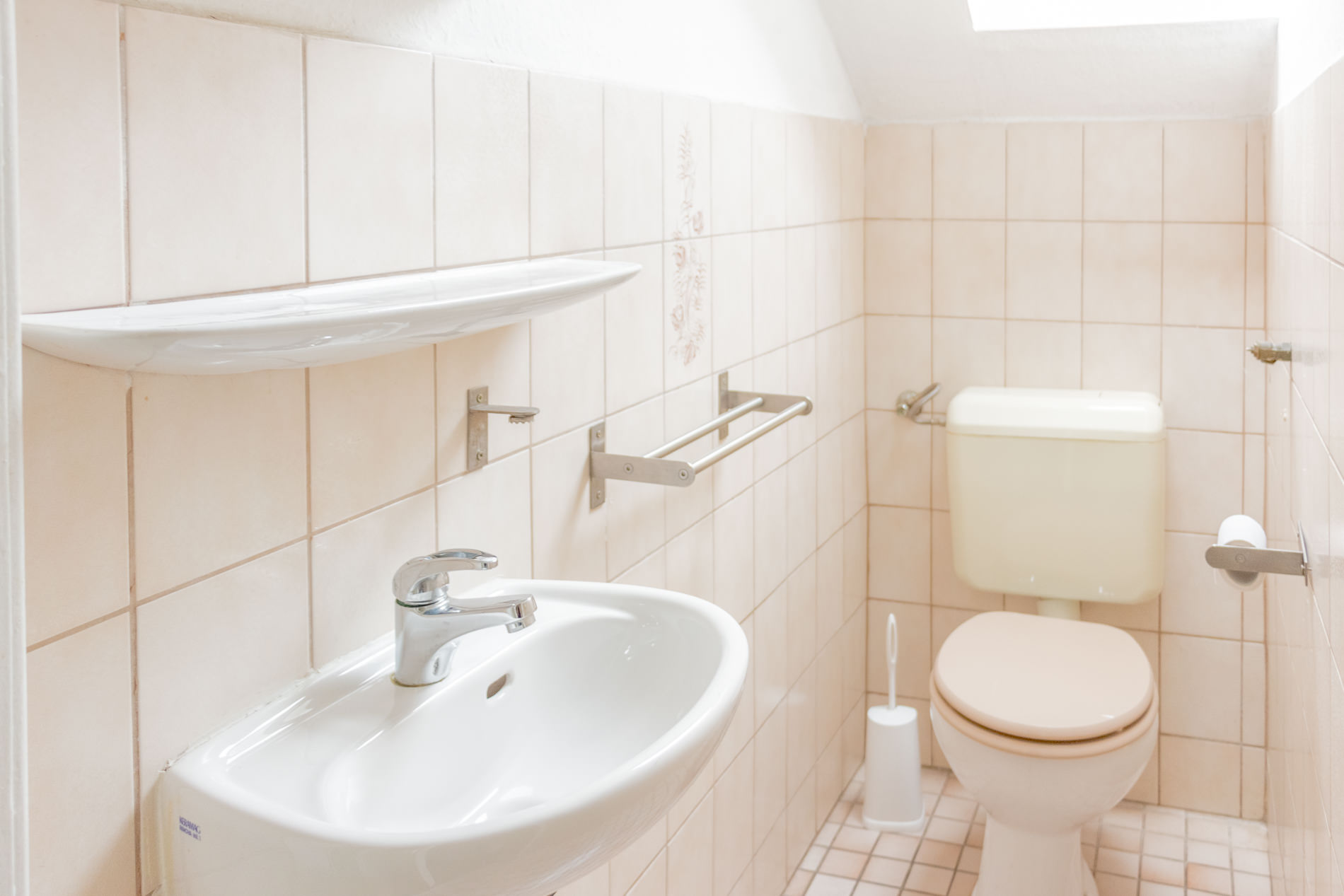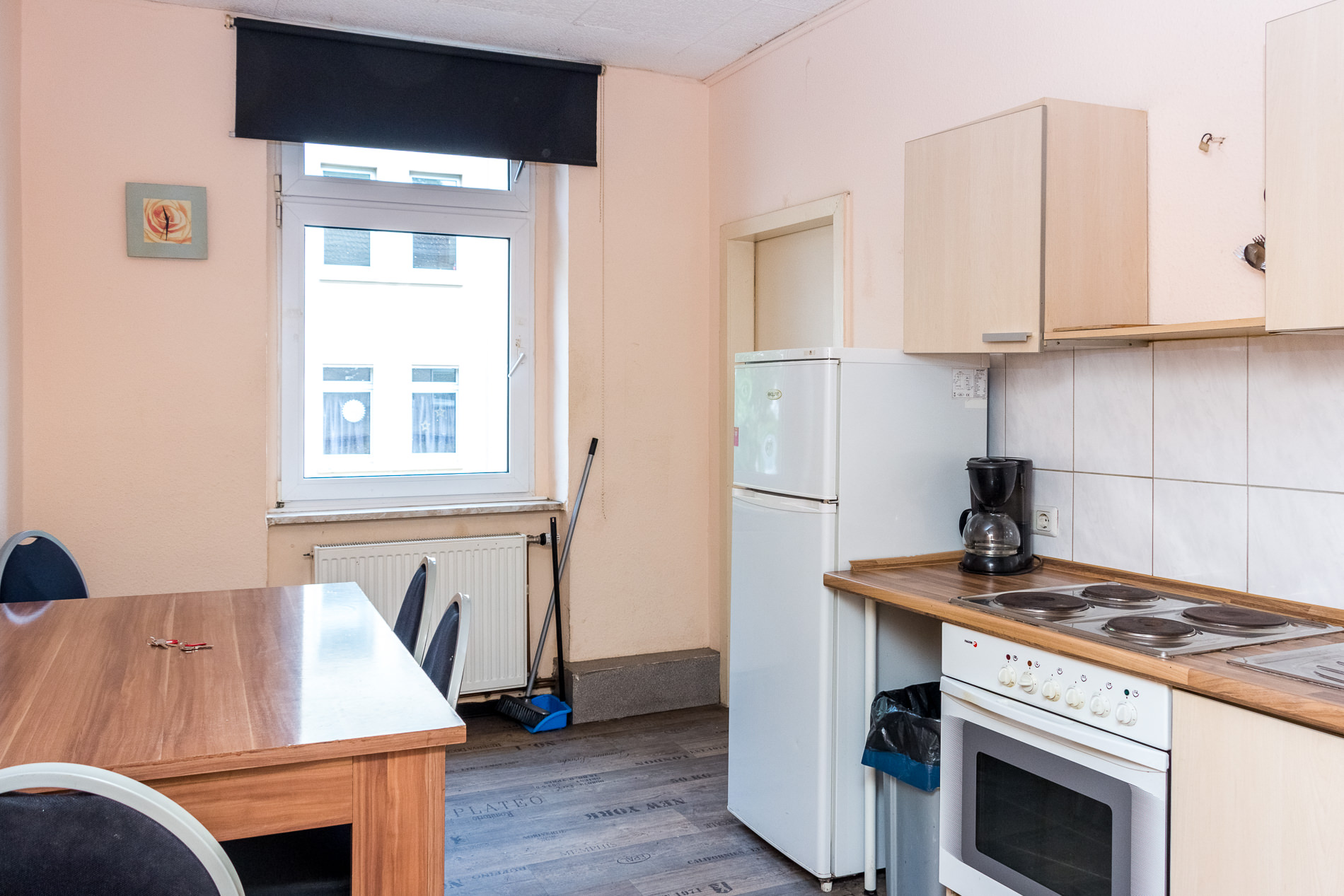 Shopping opportunitiers & surroundings
The surrounding supermarkets, bakeries, laundromats, restaurants, bars and plenty of shopping opportunites will meet your everyday needs. Everything is in walking distance.
Transport connections and locations of the fitter's rooms in Dortmund
All of our furnished rooms and apartments are accessible by car and local transport without any detours. Bus and subway stations are in walking distance.
The access routes and freeways (B1/A40, A45, A2, A44 etc.) are quickly accessible by car. Dortmund Airport is in approx. 20-30 minutes driving distance by car. Dortmund central station is, depending on your location, reachable in 5 minutes by foot or approx. 15 minutes by local traffic.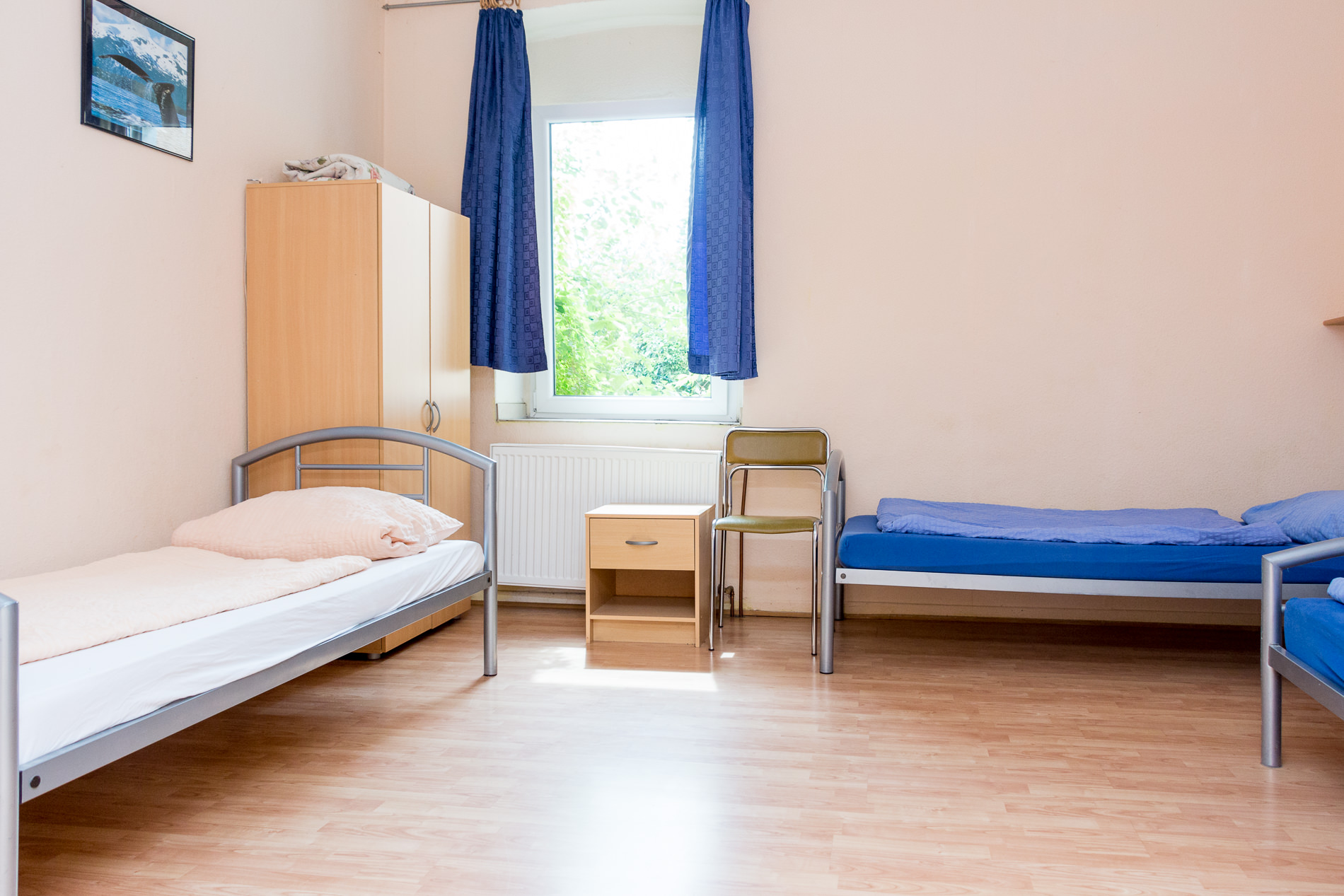 Arrival and departure dates for your fitter's apartments in Dortmund
We schedule an appointment with you for the key exchange in the apartment. Arrival and departure times are – depending on our booking calendar – individually customizable. Simply contact us ».
Time period & paymend condiditons of our fitter's accommodations in Dormund
You can rent our fitter's apartments starting at one person and one night. But the more persons and the longer your stay, the cheaper it gets for you in all our accomodations in Dortmung. Just take a look at our prices.
You are renting from a private landlord and will receive an invoice with shown VAT.
No deposit or commission is needed. Our prices include additional costs. This prevents any bad awakenings at the end of your stay.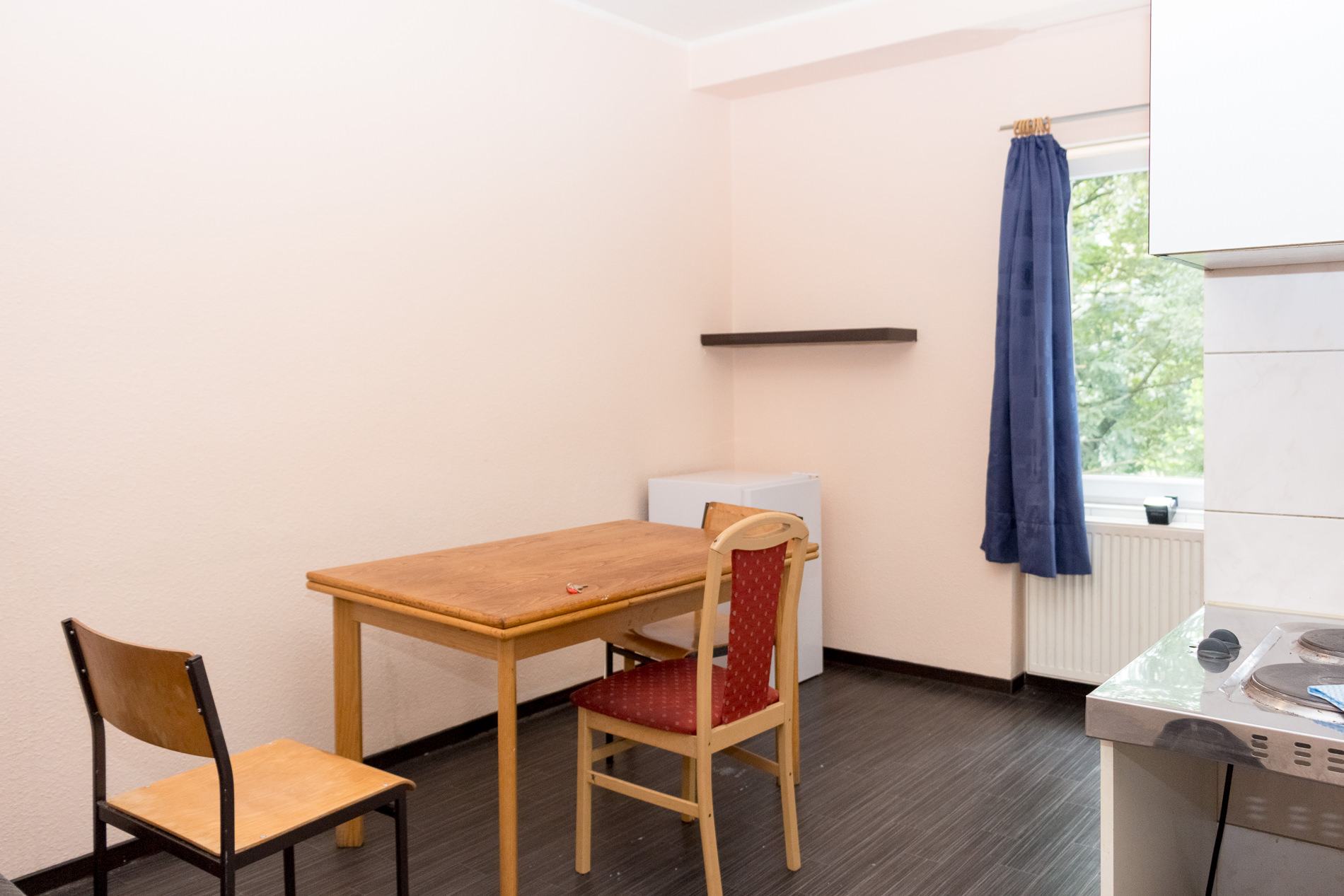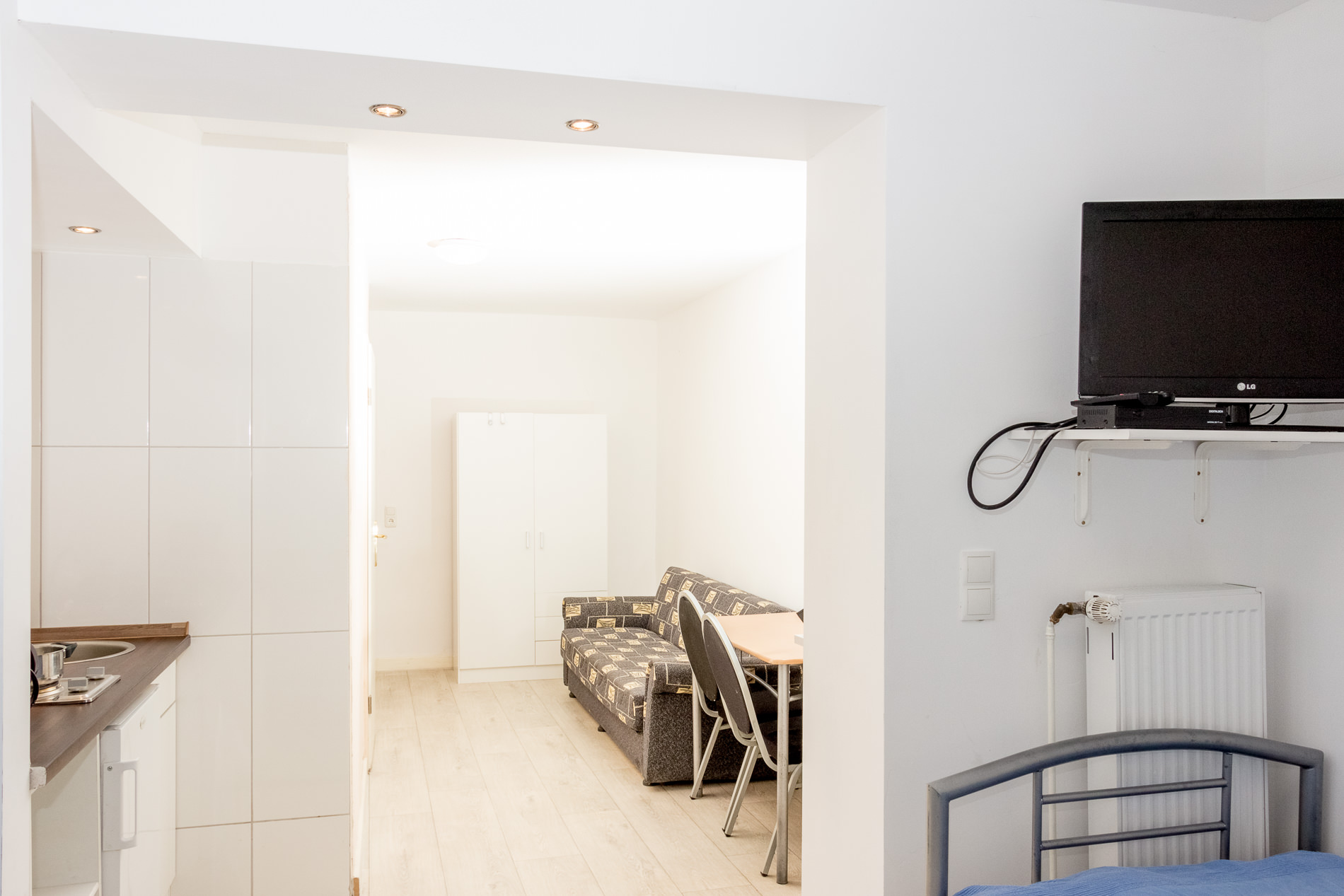 Our apartments in Dortmund city centre are located inside the Dortmund Wallring. Within approx. 2 minutes you are able to reach the Reinoldikirche, the Konzerthaus, the main shopping street (Westenhellweg), the football museum, many cafés, restaurants and food opportunities. This is the most central accommodation possible in Dortmund. Dortmund's football stadium and the Westfalenhallen are accessible in less than 20 minutes by subway. Supermarkets, laundromats etc. are all in the immediate vicinity. Only parking lots in close proximity are rar (car parks are close-by) or you can find parking lots a bit further away, eg. at the vocational school.
learn more»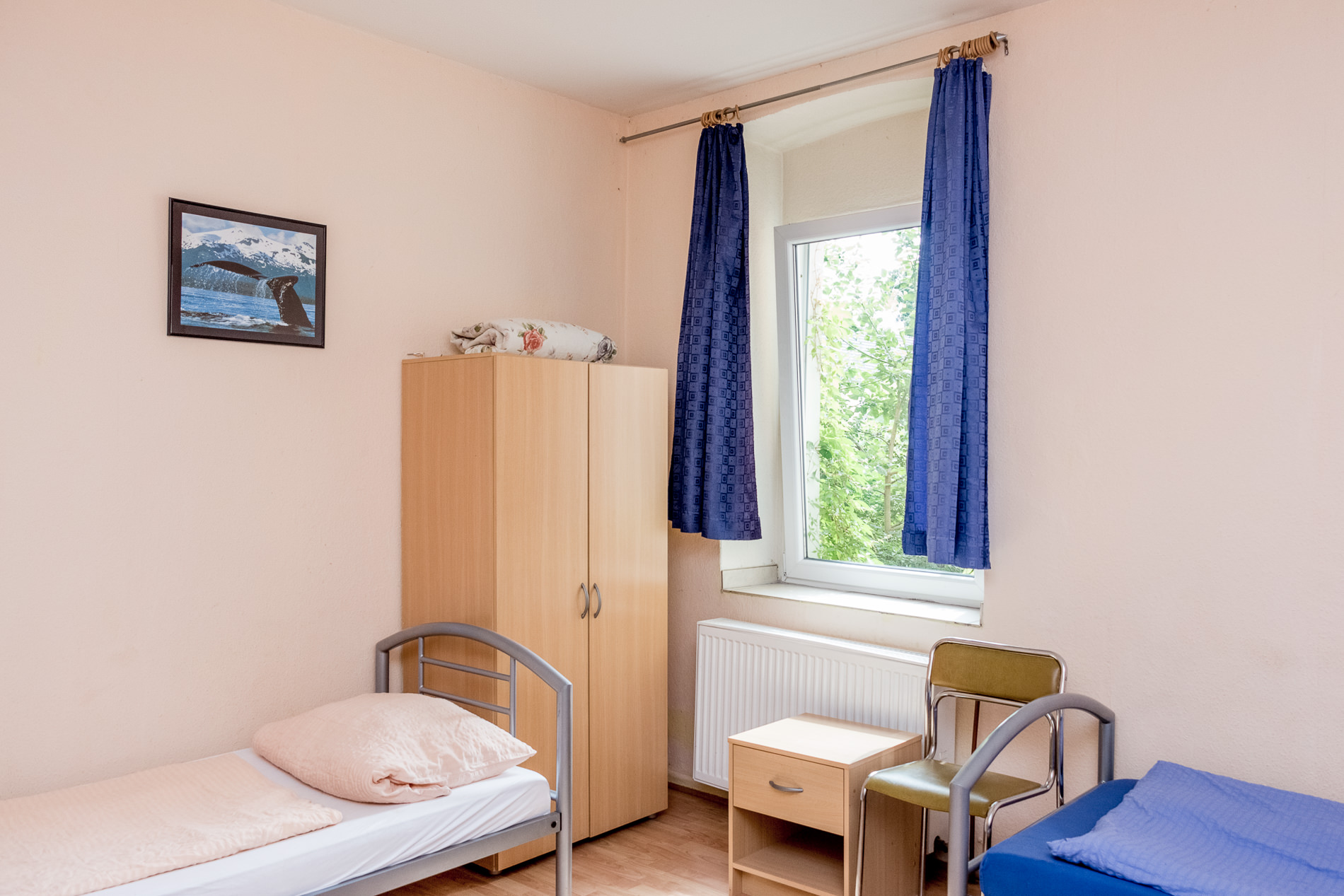 Located in the immediate vicinity of Borsigplatz (where BVB was founded) and not too far from the Hoeschpark you will find our furnished apartments in a quiet side street. The house with several fitter's rooms is surrounded by many free parking spots. Subway and bus are within walking distance. A great variety of (grocery) stores is in the immediate vicinity.
learn more»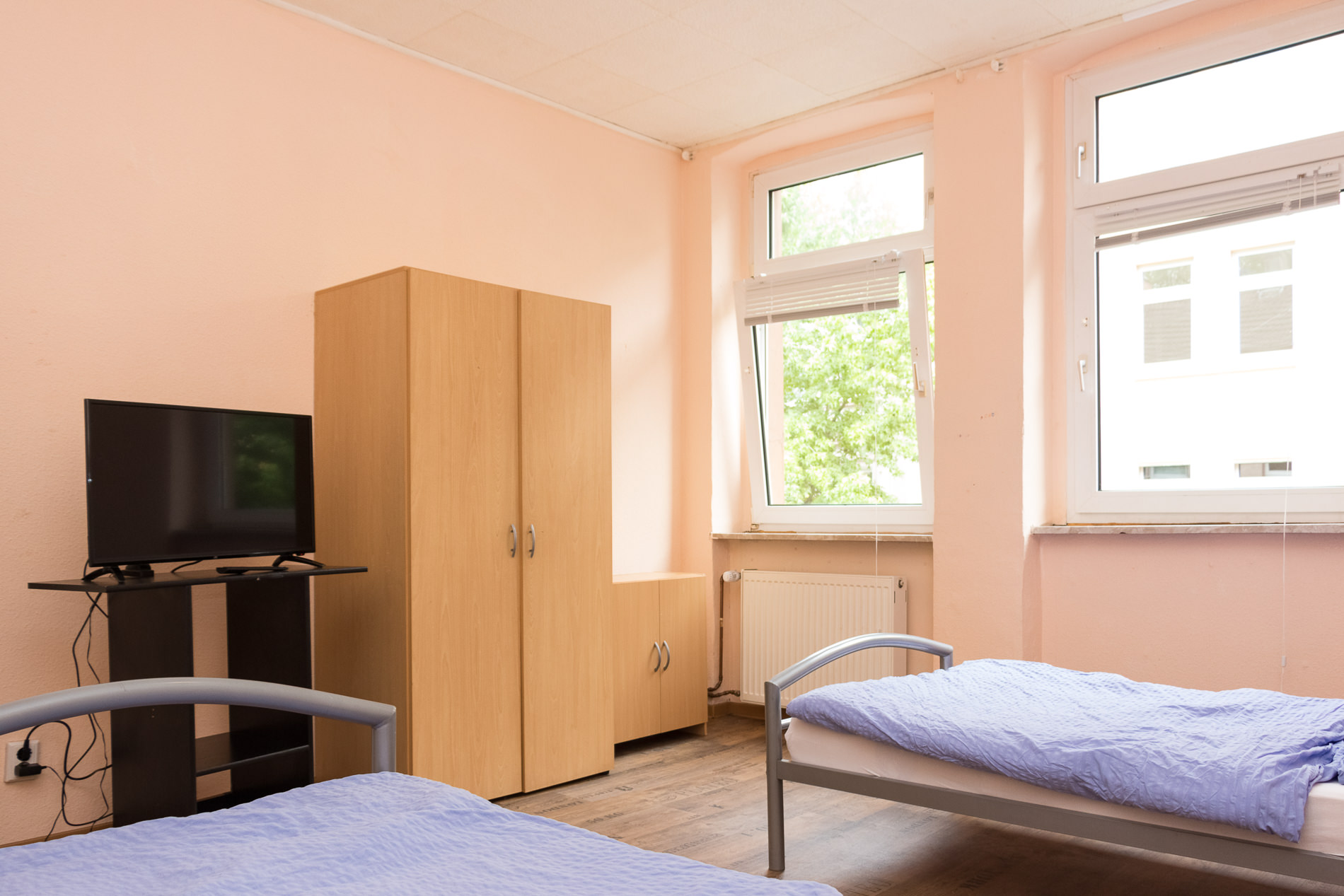 Our furnished apartments in Dortmund Huckarde are in walking distance from the closest subway and bus station, Buschstraße The closest "Netto" is accessible in 5 minutes by foot. Huckarde's "village centre" offers free wifi, additional shopping opportunities like Rewe, DM, NKD, optician, bakeries, post offices, office supply stores, shoe stores, ice cream shops, pharmacies etc. Rahmer forest is in 2 minutes walking distances and provides you with fresh air and relaxation after a long day.
learn more»
Book a fitter's room now – pay locally!