Affordable accommodation
in Dortmund near Borsigplatz
Benefits of our furnished accommodation in Dortmund Nord
Our accommodations are located in a quiet side street not too far from the historical Borsigplatz. Soesterstraße 10 offers plenty of free parking spots and you'll find anything for your everyday needs in the immediate vicinity.
Bus and subway stations are accessible in approx. 2-3 minutes. The freeways A1, A2, A40/B1, A42 and A45 are reachable in a few minutes. The city centre, Signal-Iduna-Park (football stadium) or the Westfalenhallen are in approx. 5 to 10 minutes distance by car.
Hoeschpark is in a few minutes walking distance and invites to relax or do some sports after a long (working) day.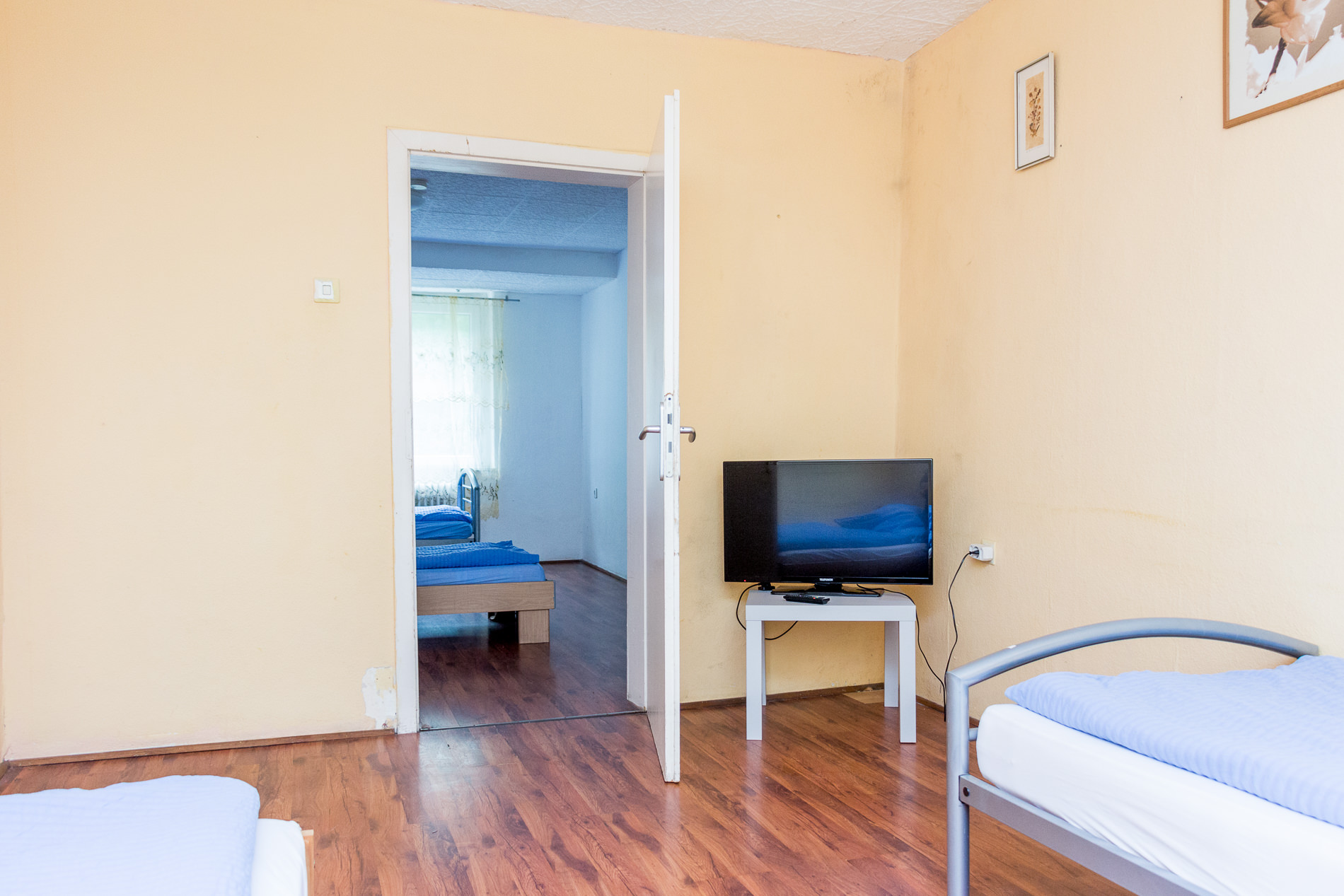 Completely furnished and equipped accommodations at Dortmund Borsigplatz
The complete furnishment ensures a high standard of living for you – including cable TV.
Bedding is provided and changed every 14 days. The apartments arecleaned on the weekly and the final cleaning is included.
Best of all: rent without deposit! Like this, you can sleep easy and enjoy your stay without worrying.
Kitchen & bathroom of the apartments at Borsigplatz
The furnished apartments include private bathrooms and cooking facilities.
The kitchens are equipped with all household items such as cutlery, dishes, pans, pots, glasses and electrical appliances (coffee maker, refrigerator, cooking facilities and partly microwave).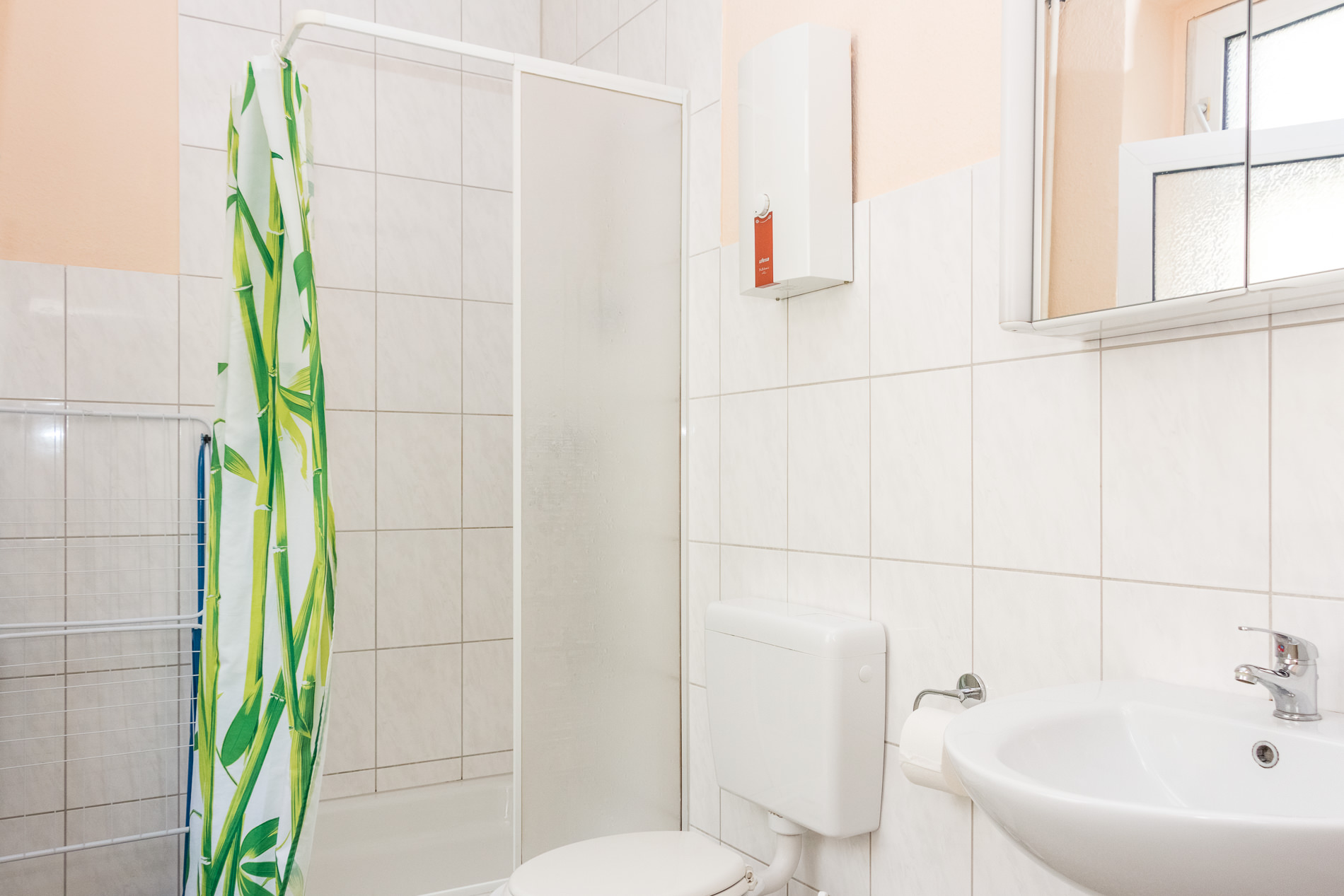 Shopping opportunities at Borsigplatz
At Borsigplatz and in its surrounding streets, you will find a variety of food options, small grocery markets, a Sparkasse bank branch and further shopping opportunities. In walking distance, you'll also find LIDL, Rewe, Hornbach, Metro and more.
Location of the accommodations near Borsigplatz
CITYWO Dortmund Nord (Borsigplatz)

Surrounding the Borsigplatz are the following districts: Cityring-Ost, Innenstadt-Nord, Fredenbaum, Westfalenhütte and Körne.
Closest bus and subway
station is »Borsigplatz«
Dortmund central station is accessible by bus in 11 minutes and in 12 minutes by subway.
Soesterstraße 10 > Westfalenstadion (BVB) Dortmund's football stadium is approx. 5.3km away and reachable in approx. 10 minutes by car and approx. 23 minutes by bus and subway.
Dortmund > Oberhausen
54 km / 39 minutes
67 minutes by train (Bus, ERB)
Soesterstraße 10 > Westfalenhallen
approx. 4.5km distance and accessible in +/- minutes by car (14-17 minutes by subway/bus)
Dortmund Airport
approx. 11.8 km distance. Reachable in approx. 14 minutes by car. approx. 43 minutes by local traffic (subway, bus).
Dortmund > Lünen
16 km / approx. 18 minutes
only 37 minutes by train (bus, regional train)
Dortmund > Bochum
24.8 km / approx. 25 minutes
34 minutes by train (bus, regional express)
Dortmund > Essen
37.1 km / 30 minutes
47 minutes by train (bus, regional express)
Dortmund > Gelsenkirchen
34.4 km / approx. 31 minutes
approx. 49 minutes by train (subway, ERB)

Dortmund > Düsseldorf Airport
63.5 km / 43 minutes
71 minutes by train (bus, regional express)
Dortmund > Düsseldorf
81.1 km / approx. 55 minutes
77 minutes by train (bus, regional express)
Dortmund > Münster
67.6 km / approx. 44 minutes
49 minutes by train. (bus, EC), 1.12h (bus, regional express, ERB)
Dortmund > Mülheim an der Ruhr
47,5 km / approx. 39 minutes
54 minutes by train (bus, regional express)
Dortmund > Duisburg
64.6 km / approx. 47 minutes
60 minutes by train (bus, regional express)
Dortmund > Cologne
96.5 km / approx. 65 minutes
1.37h by train (subway, bus, IC), 1.52h (bus, regional express)
Specified distance always from Soesterstraße 10 (car) or Borsigplatz (local traffic) to central station. Distance data are based on Google Maps – Train travel times are based on Bahn.de.
Arrival & Departure Times
Arrange your check-in and check-out dates with us. According to our booking calendar, we are very flexible regarding this. We bring you the key for the fixed check-in time.
Payment options -no deposit and prepayment necessary
If you're renting with us for the first time, you'll pay by cash and locally during the key exchange. You will receive an invoice with VAT shown. For regular customers, payment on invoice is possible (transfer).
Prepayment is not necessary! No deposit has to be paid. Since you're renting directly from the owner, there won't be any commission.
Additional costsof our accomodations in Dortmund Nord (near Borsigplatz)
All prices include electricity, heating & ancillary costs as well as final cleaning, weekly cleaning and bed linen (changed every 14 days)!
You will receive your own house and apartment keys.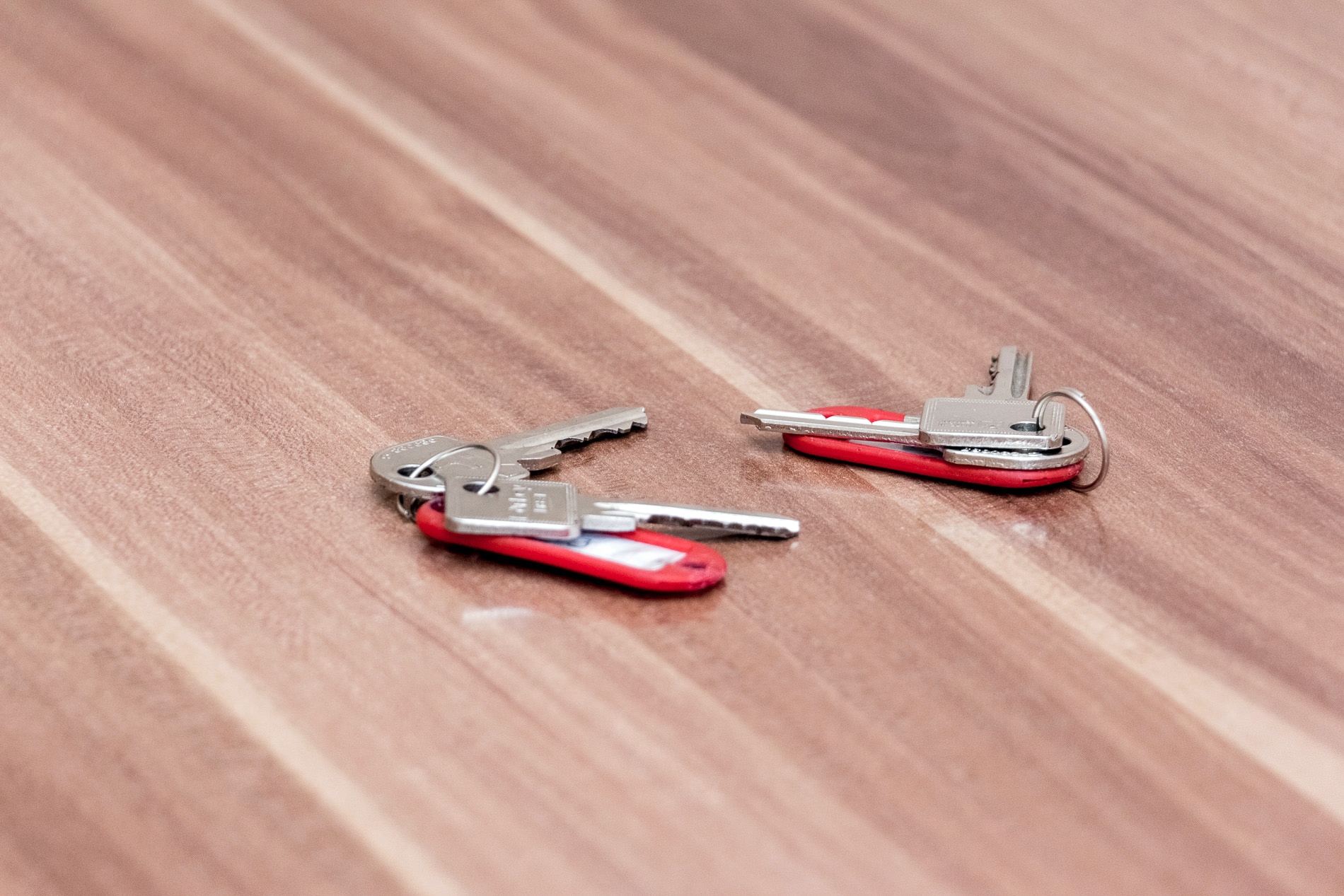 Enjoy a walk or a jog through the Hoeschpark. The public pool Freibad Stockheideis close by (next to Hoeschpark) and in one of the variety of surrounding cafés and restaurants you can spend your evenings in a relaxed athmosphere. Also, take a look at our free-time activity tips for Dortmund.
There are plenty of free parking spots in Soesterstraße. This ensures that you will always find a nearby parking spot easily.
Prices vary depending on time period and number of people. We solely rent out for the best price without commission. For an individual offer please write to us or call on: +49 231 – 39 11 01.
Spoken languages
We speak German and English.
Pets / Dogs
Are possible on request.