Affordable pensions in Dortmund's city centre, Nord & West
Our pensions are located in three areas in Dortmund:
Pension in Dortmund centre – near central station
Pension in Dortmund – near Borsigplatz
Pension in Dortmund Huckarde
You are looking for an affordable accommodation in Dortmund City?
You have come to the right place! We are your local dedicated contact. You will recieve an invoice with shown VAT and the best is – there is no deposit needed. Book now and pay locally during the key exchange.
From our accommodation in the city centre, you can reach the stadium and the Westfalenhallen in approx. 15 minutes by car or subway. From the other two locations, they are in approx. 20-30 minutes distance.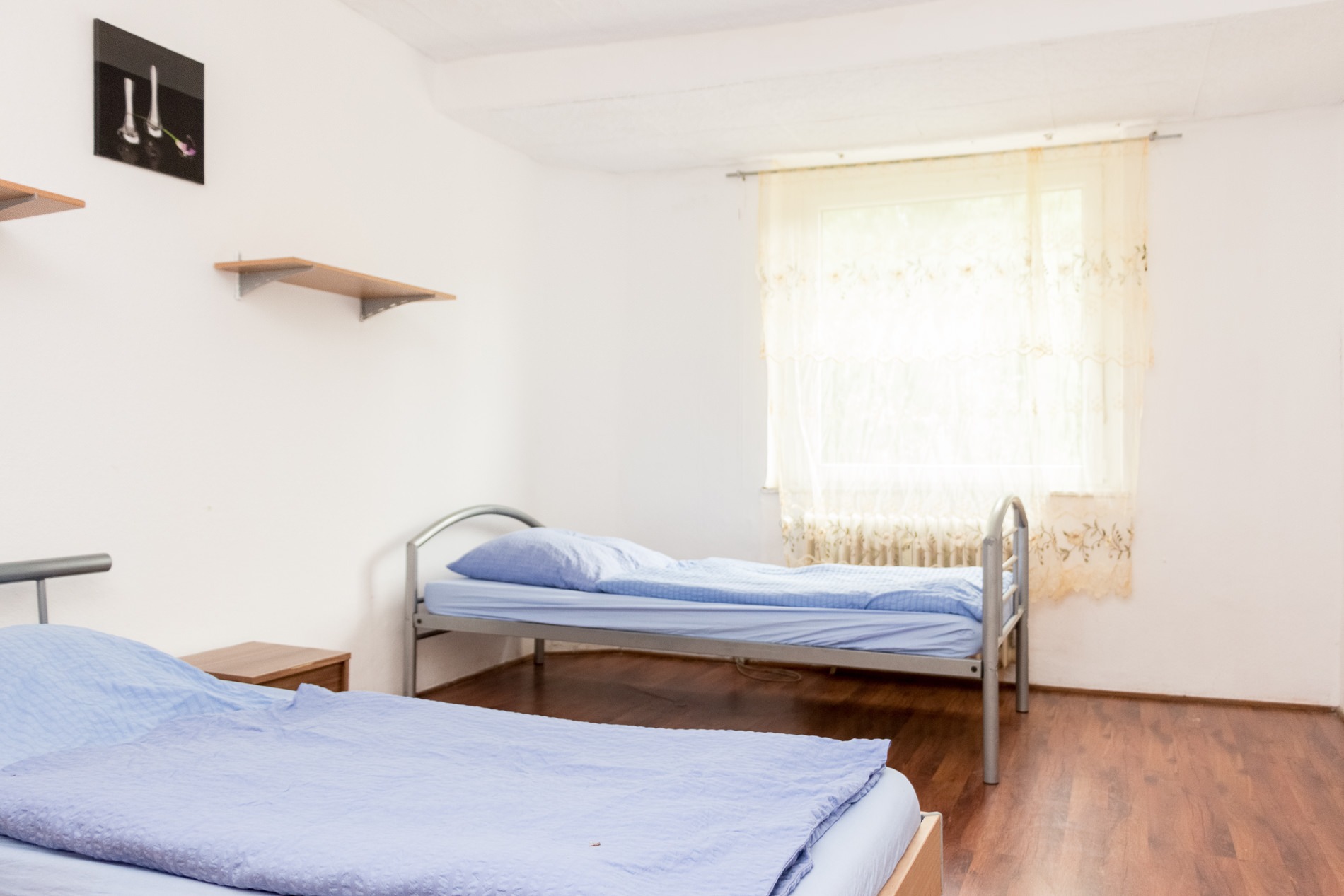 Equipment of our pensions in Dortmund
Our pensions in Dortmund are fully furnished with kitchen, bathroom, WC, cable TV and partially with lounge and washing machine.
Our private accommodations can host up to 8 people. The apartments are approx. 20 to 100 square meters. It gets really cheap for you when you book with 6 to 8 persons for a longer period of time.
On your arrival you will recieve your house and apartment keys and are thus independent time-wise. You can come and leave whenever you wish.
Service for you in our pensions in Dortmund
Unfortunately we are not able to offer you free wifi in our pensions yet. Anyhow, the neighbouring cafés provide you with free wifi. And with Freifunk you will be able to findfree hotspots in Dortmund.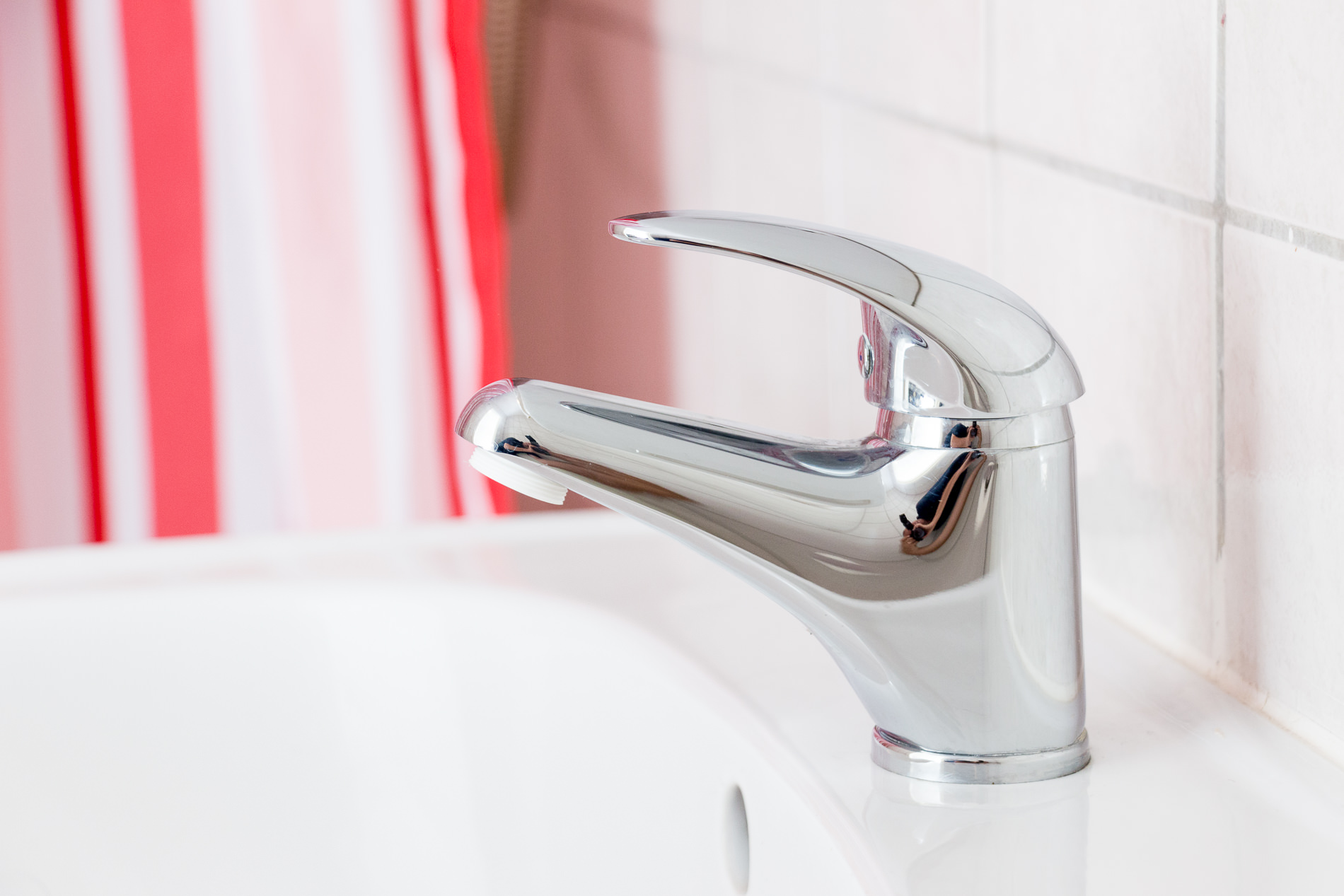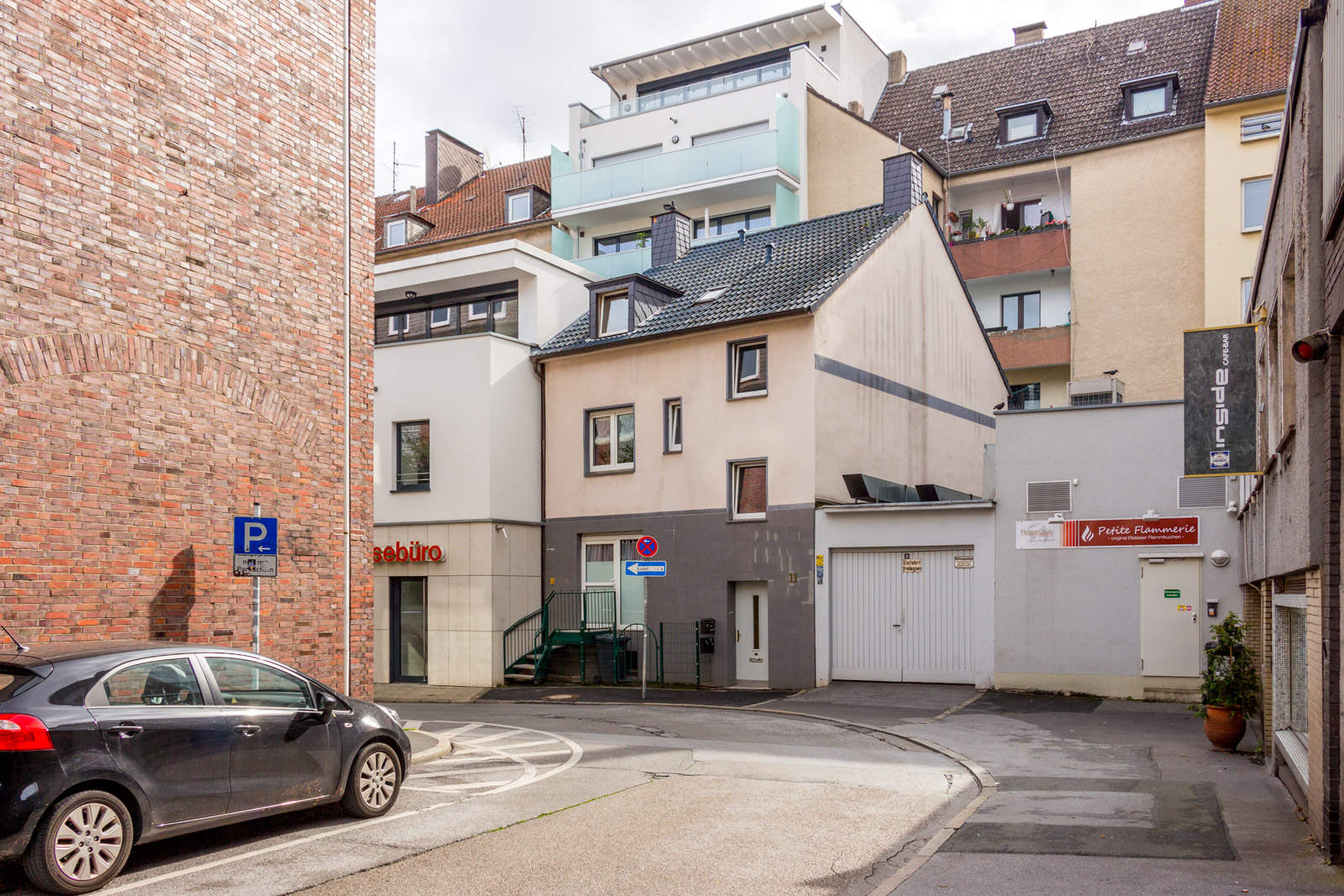 Shopping opportunities, laundromats, bars and restaurants close to our pensions in Dortmund
In short walking distance from our apartments you will find supermarkets, bakeries, laundromats, restaurants, bars and several shopping opportunities. Depending on the apartment's location, the distances will vary slightly:
Traffic connections & location of our pensions in Dortmund
All of our pensions are easily accessible by car and local traffic. Bus and subway stations are within a few minutes distance.
The access routes and freeways (B1/A40, A45, A2, A44 etc.) are reachable in a few driving minutes. Dortmund Airport is approx. 20-30 minutes by car/taxi – there is also a bus leaving from the airport (eg. Dortmund Airport > Dortmund central station). Dortmund central station is – depending on the pension's location – approx. 5 minutes by foot or approx. 15 minutes by local traffic.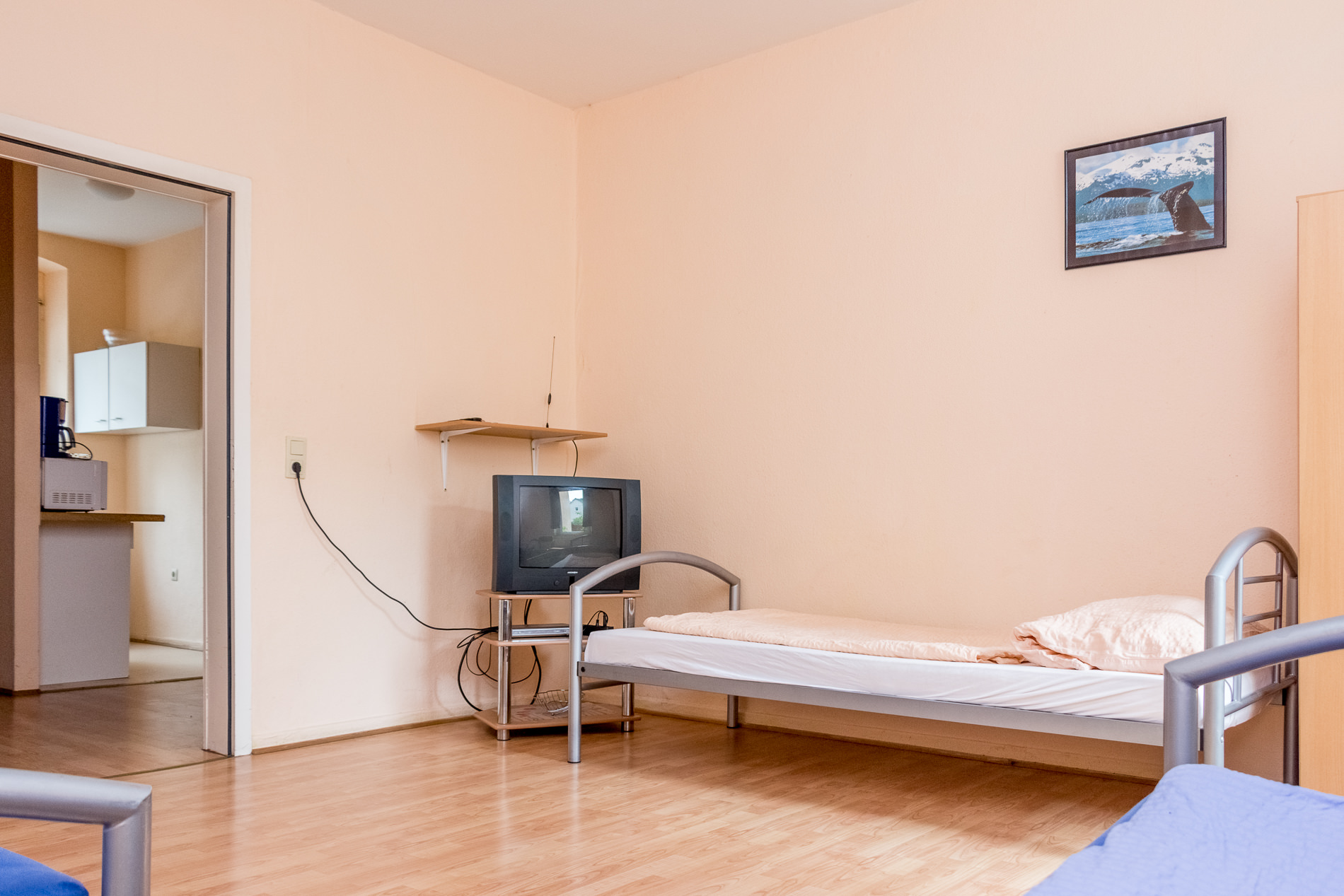 Arrival and departure times for your accommodation in Dortmund
Your arrival and departure times are usually individually customizable. We schedule an appointment for the key exchange with you Simply contact us ».
Time periods & payment options of our pension in Dortmund
You can rent our accomodations starting at one person and one night. But the more persons and the longer you stay, the cheaper it gets for all of you in our pensions in Dortmund. Learn more about our prices.
You have a local dedicated contact and will recieve an invoice with shown VAT.
There is no deposit or commission fee needed for our private accommodations. Our prices include additional costs. So you can depart without worrying.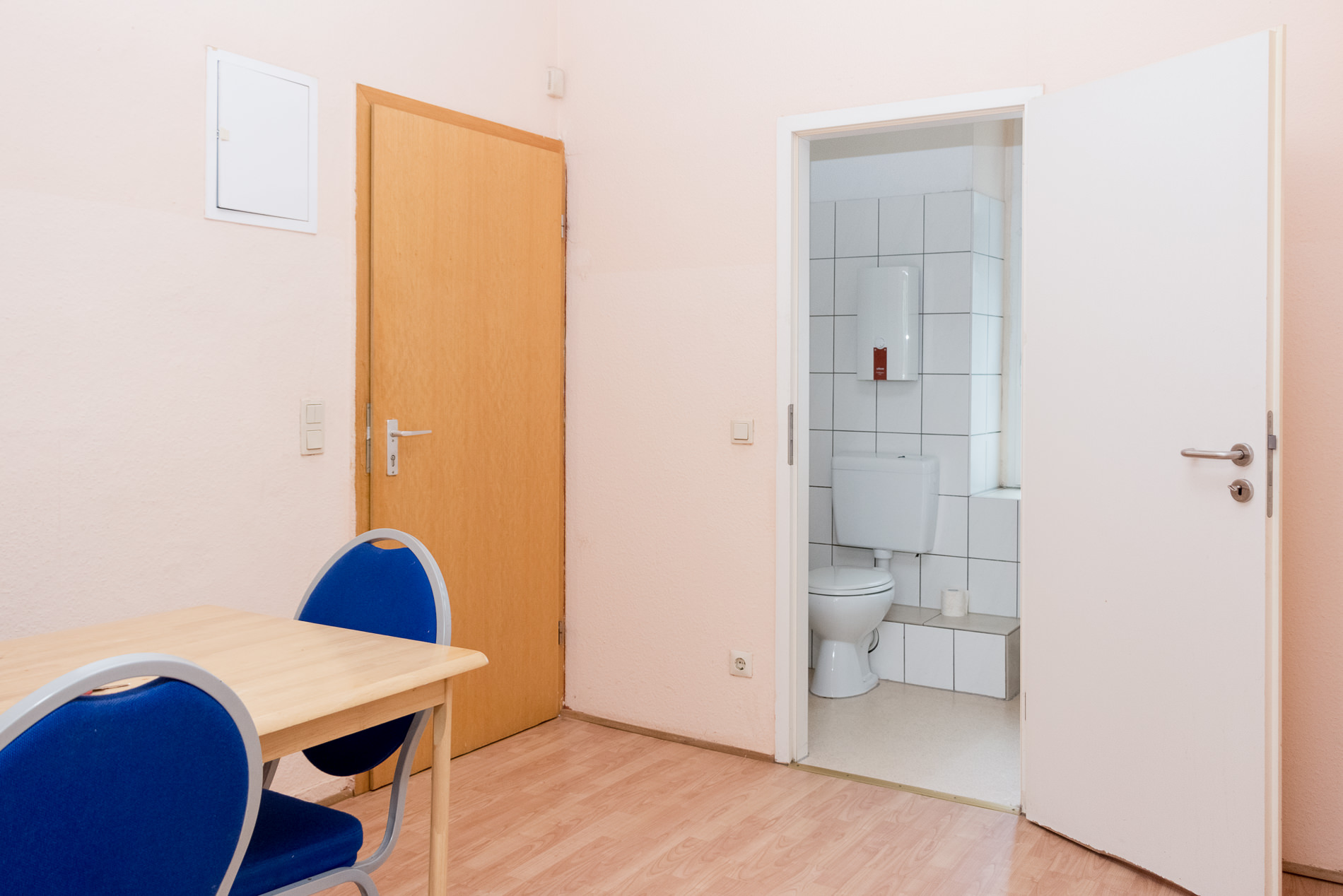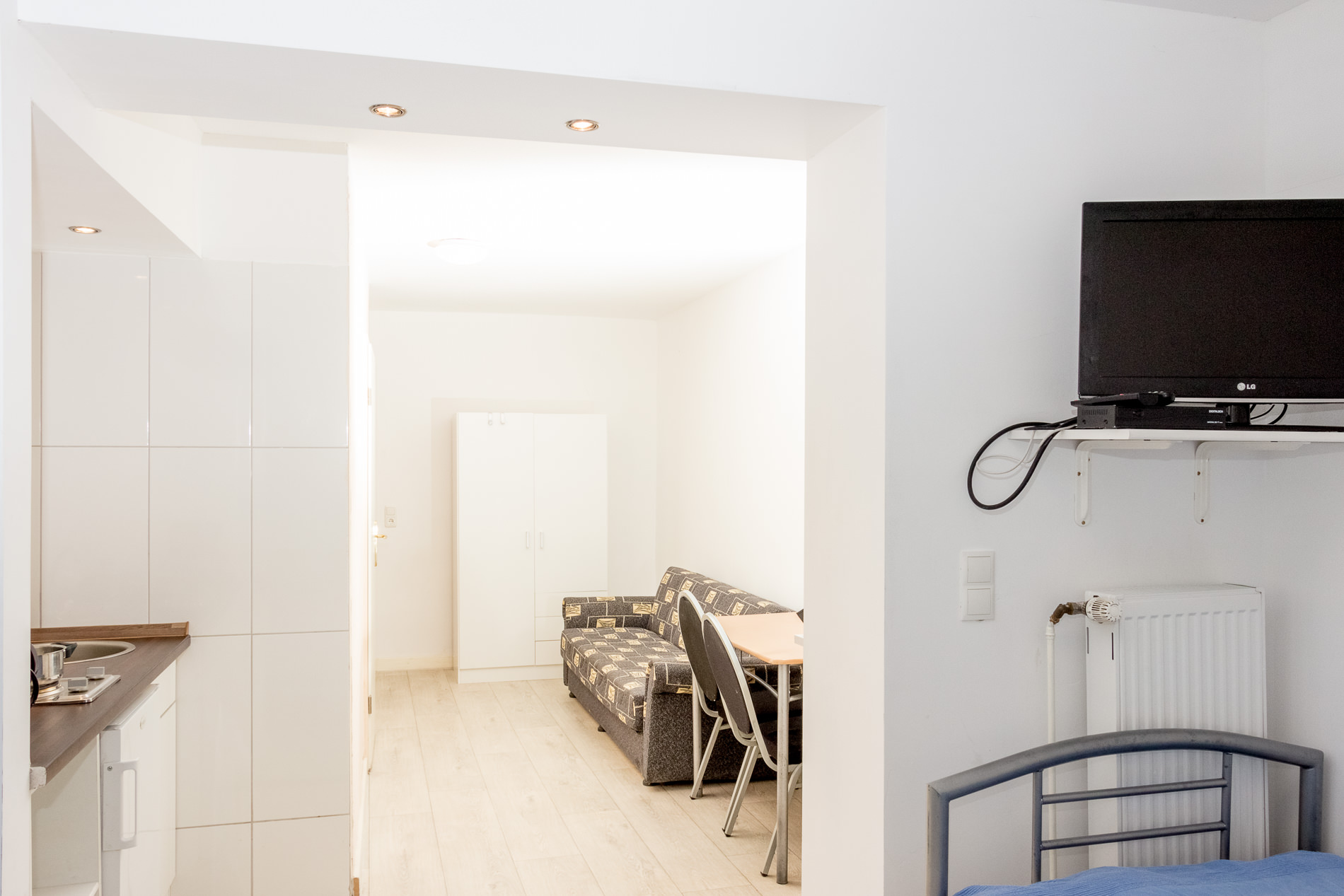 This pension is located directly in Dortmund's city centre within the Dortmund Wallring. The Reinoldikirche, the Konzerthaus, the Westenhellweg, the football museum as well as many cafés, restaurants food stores are in a 2-5 minutes walking distance. This is the most central accommodation possible in Dortmund. Dortmund's football stadium and the Westfalenhallen are accessible in less than 20 minutes by subway. Supermarkets, laundromats, parking lots etc. are in close proximity. learn more»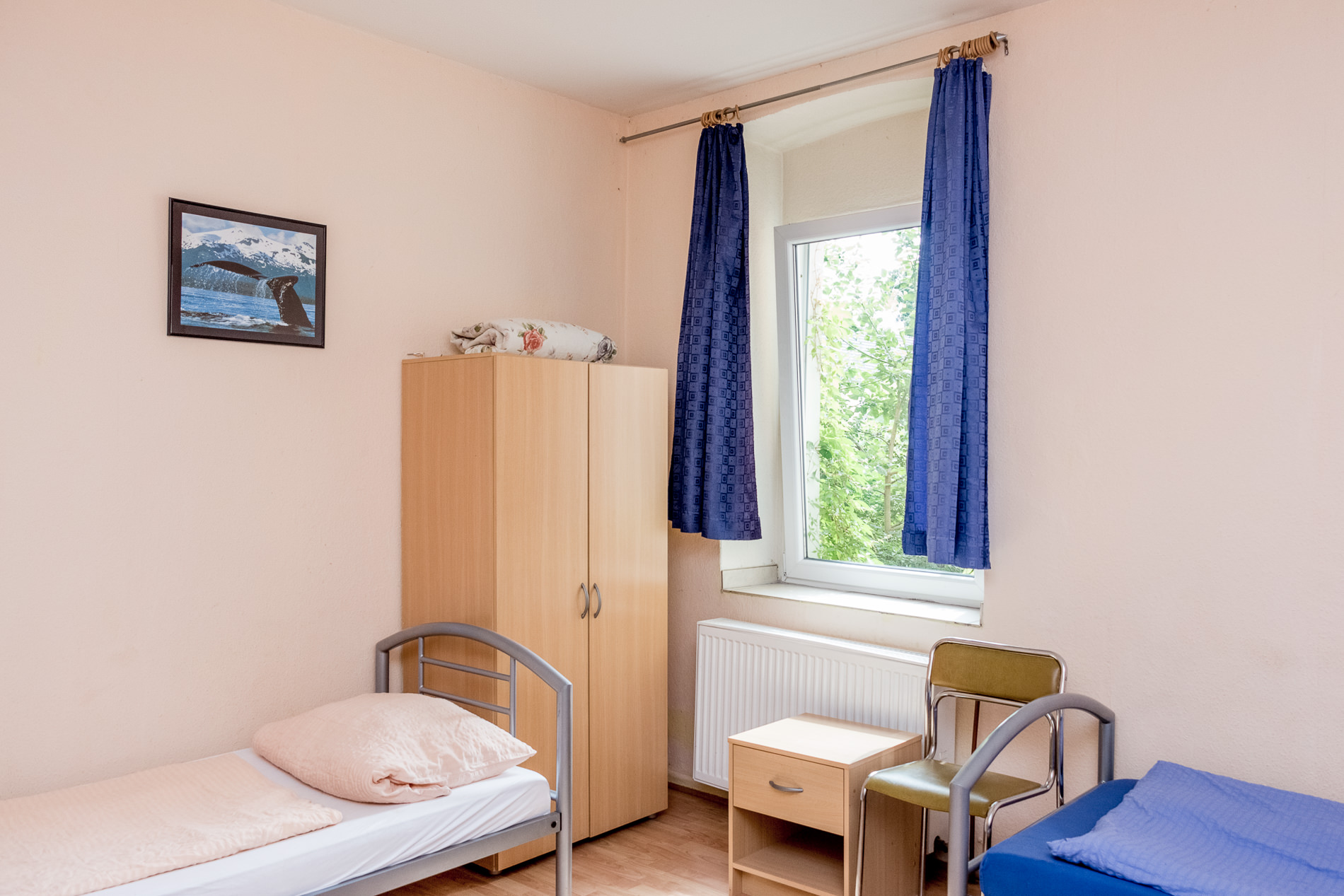 Our pension near Dortmund Borsigplatz is located in a quiet side street. The Hoeschpark is within walking distance. Here you can find many free parking spots. Subway and bus are also easily reached by foot. A variety of (grocery) stores is located in the immediate vicinity and leaves no wish unfulfilled.
learn more»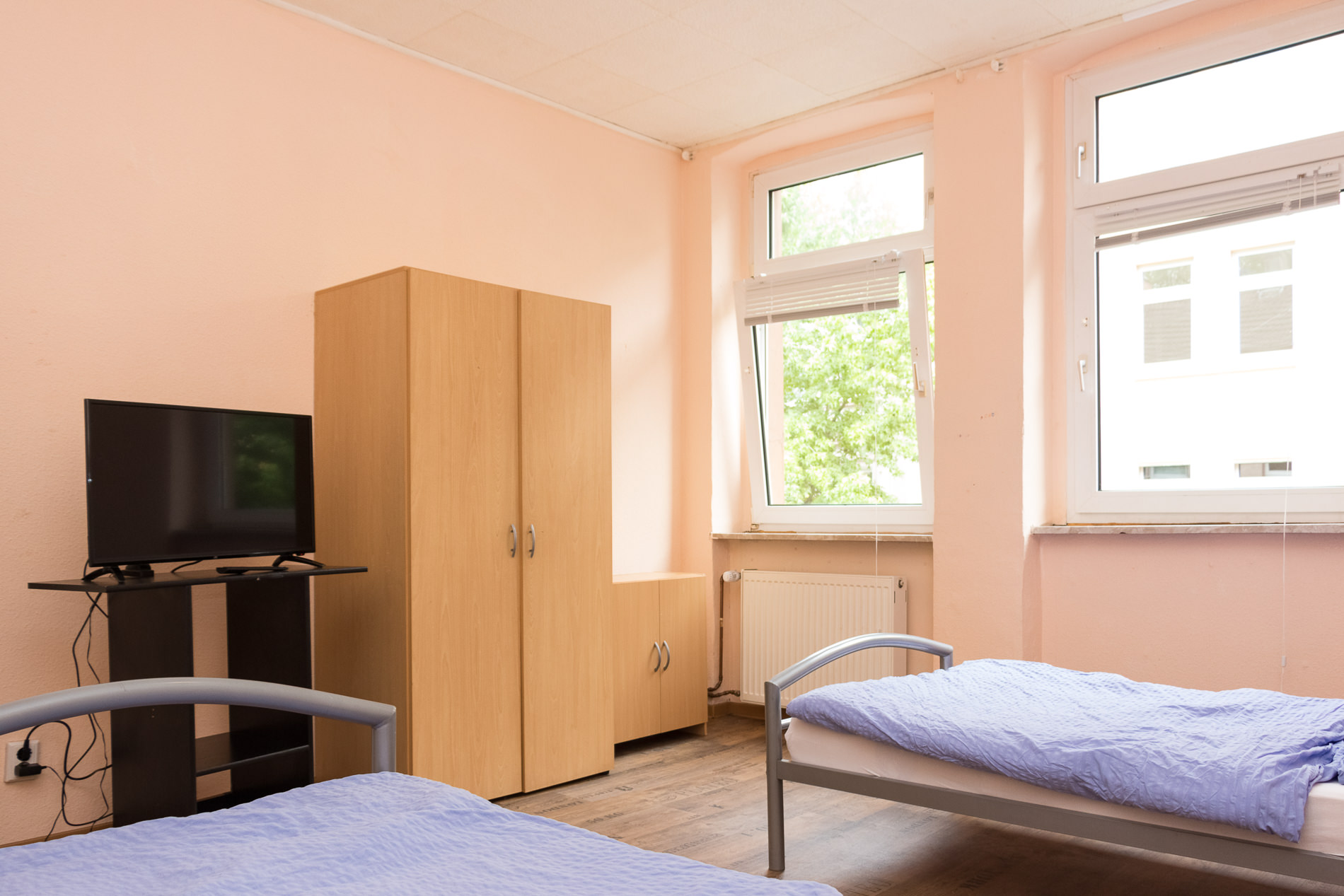 Our private accommodation in Dortmund Huckarde is within short walking distance from the subway and bus station. In 15 minutes you're in Dortmund's city centre. The closest supermarket is within 5 minutes walking distance. Huckarde's "village centre" offers free wifi, additional shopping opportunities, opticians, bakeries, post offices, office supply stores, shoe stores, ice cream shops, pharmacies etc. Rahmer forest is in 2 minutes walking distances and provides you with fresh air and relaxation after a long day.
learn more»